Leadership Givers raise their hands to help others
United Way's Leadership Givers come from a variety of backgrounds, cultures and career paths. Some are new to the region and looking to get plugged into the community. Others have always called St. Louis home. Some are executives in their fields; others are launching their careers.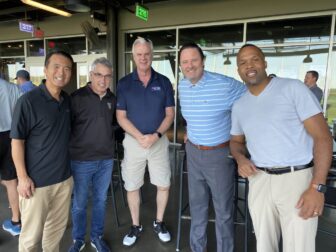 But they all have one thing in common: They want to make a difference in their community and help make it the best it can be.
By partnering with United Way of Greater St. Louis, this growing group of more than 7,000 community-minded individuals has the strong partner they need to make a difference on a much larger scale. Through a gift of $1,000 or more, Leadership Givers make our community safer, healthier and better equipped to take on the future.
And with United Way, members' support joins with our network of more than 160 local nonprofits helping here. "United Way is a single organization for me to engage and support a variety of nonprofits that are focused on providing healthcare, education and supporting children and women in need in the region," said Bhavani Amirthalingam, 2021 Multicultural Leadership Society chair and senior vice president and chief digital information officer at Ameren Services.
Additionally, Leadership Giving members engage with other leaders shaping our community. This includes special events, networking events, cultural events, group volunteer opportunities and more.
"One of the amazing benefits of being involved with the Men's Leadership Society is getting to work with other like-minded individuals who are active in the community," said Keith Williamson, 2021 Men's Leadership Society co-chair and president of Centene's Charitable Foundation.
Members are also eligible to join one or more Leadership Giving affinity groups: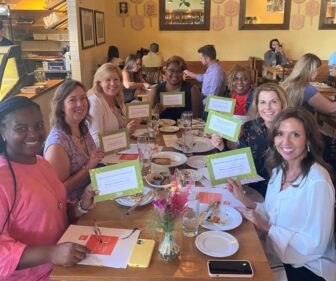 For Leadership Givers, coming together means more than networking – it means making a meaningful impact on 1 in 3 people in the region.
"In a time of my life when I didn't expect it, my family benefited from the services of a United Way partner nonprofit," said Neil Hershey, a Men's Leadership Society member and financial advisor at Edward Jones. "A gift to United Way ripples deeply throughout our communities for the better."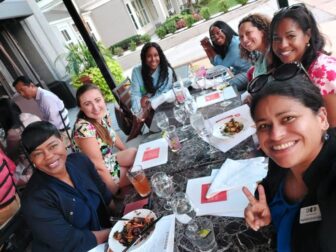 "I think we all want to make a meaningful difference and have an everlasting impact," said Michelle Ko, a Women's Leadership Society member and past co-chair for the Society. "As a Society member, I had the opportunity to come together with other like-minded servant leaders and philanthropists to enable greater impact and cultivate long-lasting relationships."
And by supporting United Way, you are helping here.
To learn more about Leadership Giving, visit our website or email LeadershipGiving@stl.unitedway.org.
Take action now: