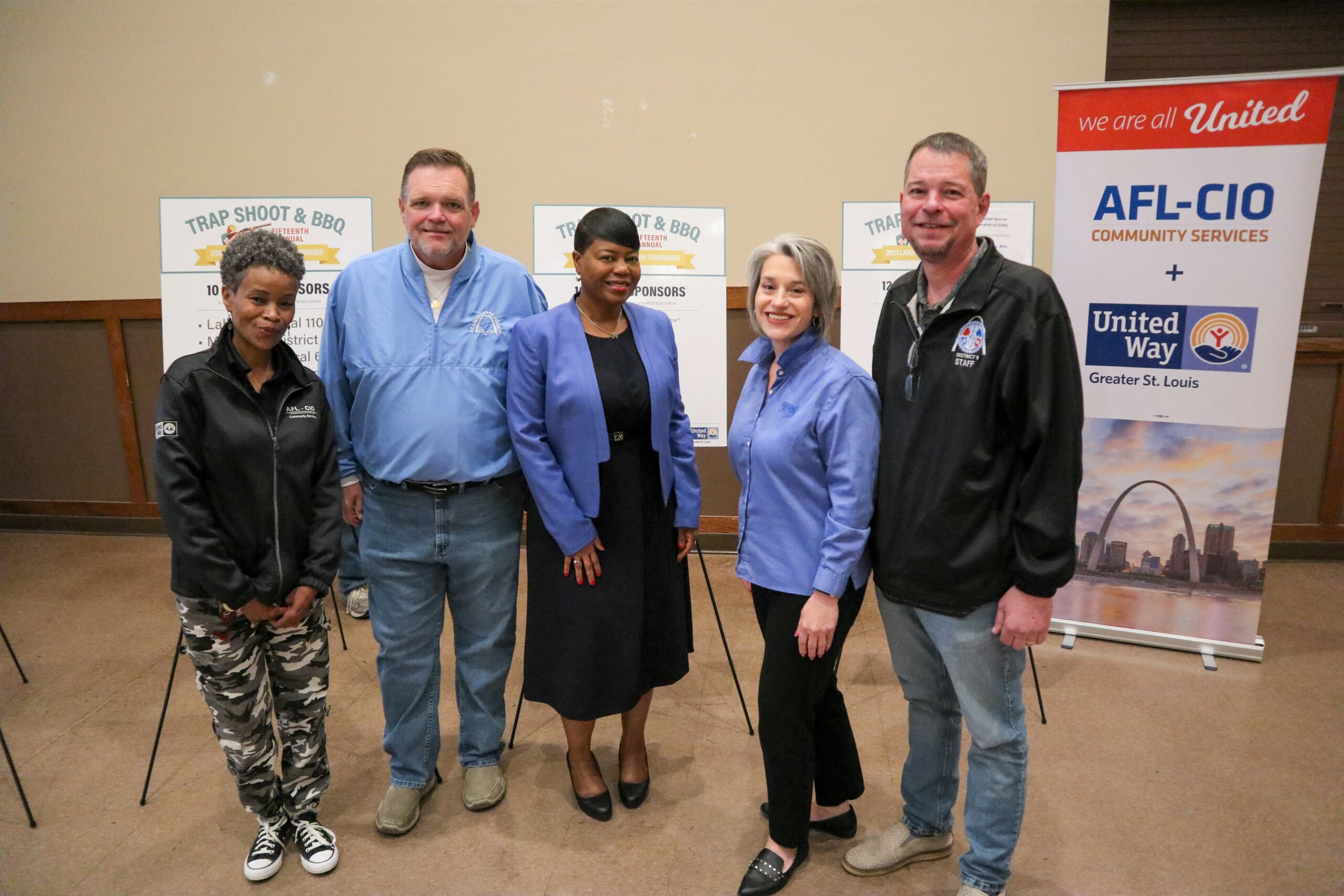 Labor Partnerships
For 80 years, United Way and the AFL-CIO have worked together to create a society where we all have the chance to reach our potential. Together, we strengthen our communities through coordinated volunteer efforts that improve our communities and provide services to working families facing personal and economic crises. Helping to build a healthier community is not only a union tradition – it's the mission of United Way.
Our labor liaison team works in partnership with three surrounding area central labor councils (Saint Louis Central Labor Council, Southwestern IL Central Labor Council, and the Greater Madison County Federation) and two building trades councils (Saint Louis Building and Construction Trade Council and Southwestern IL Building & Construction Trade Council) to engage in joint actions driven by community needs. Union workers are the backbone of the community, and we do everything we can to support them through various programs as they support the St. Louis region.
Unite with your union brothers and sisters in supporting United Way with a gift today.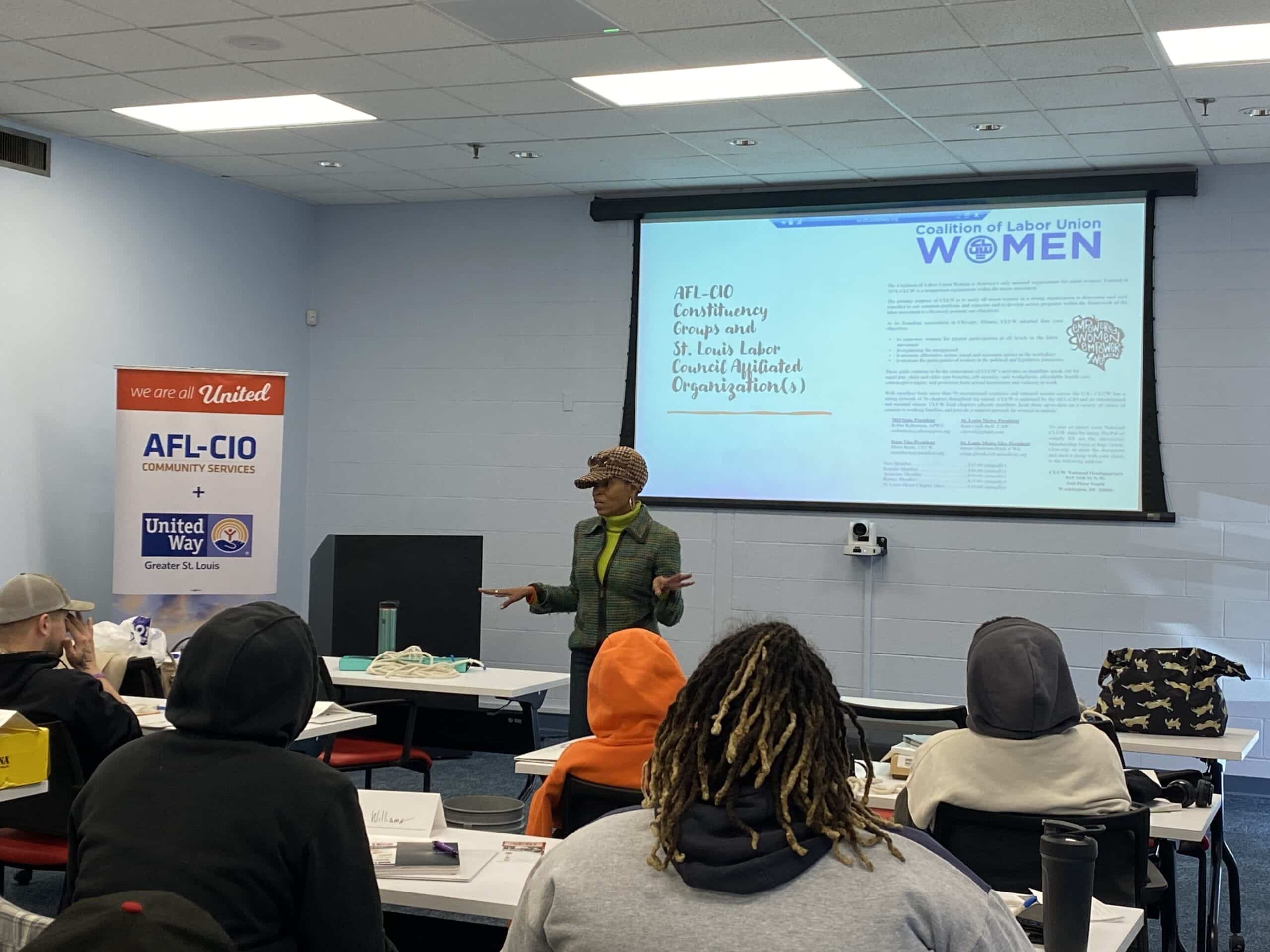 Building Union Diversity (BUD) Program
The BUD program is dedicated to connecting St. Louis metropolitan residents with the growing opportunities for living wage employment in construction. BUD is also helping to address the growing need in the construction industry for a skilled and more inclusive workforce.
This program features a six-week union construction pre-apprenticeship program, providing pre-apprentices with the opportunity to visit local building trades unions to receive hands-on basic training while obtaining an understanding of each of these trades. For more information about the BUD Program, click here.
Campaign and Trap Shoot Fundraiser
Each campaign year, workplace rallies are held at companies that employ union members. The rallies are held to encourage employee participation, donations, and promote awareness of community needs.
The annual Trap Shoot & BBQ is a major fundraising event held each spring for the annual Labor/United Way Campaign. It is an exciting day of fundraising with community partners, labor leaders, and friends to support the United Way of Greater St. Louis.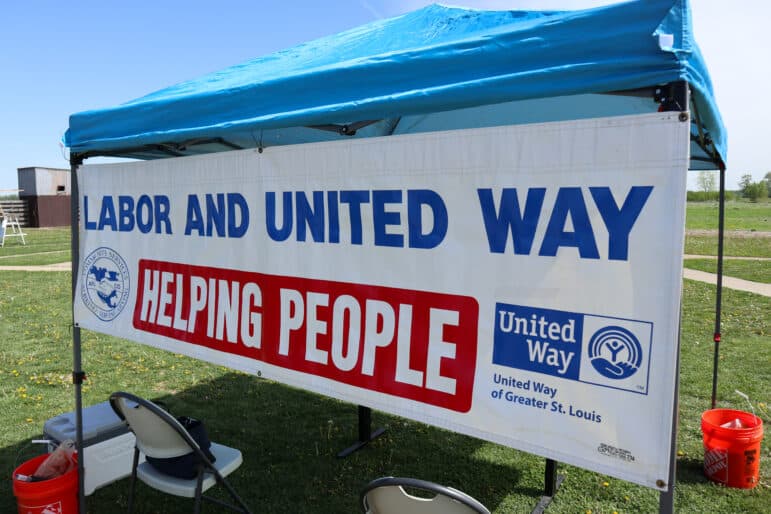 Direct Assist Program
Union members who are experiencing financial difficulties may be eligible for basic needs help through this program. Union members can contact the United Way Labor Help Line at 314-539-4189 for aid with utility payments, food, counseling, and other non-work-related issues. Please contact an Illinois labor liaison team member below if you live in one of the IL counties served by United Way of Greater Saint Louis or if your local labor union is based in the area.
The United Way Labor Liaison may ask the individual to confirm their union membership. Once needs are assessed, the Labor Liaison will research available resources and determine whether assistance is needed from the funds available. If assistance is appropriate, the Labor Liaison will request a payment from available funding made directly to the union member's mortgage company, landlord or utility companies, etc. to prevent further action.
Contact Labor Staff
Making a Difference
In partnership with United Way, unions and their members provide their time, expertise, and resources to improve the community and enable individuals to live their best possible lives. Labor leaders serve on the United Way Executive Board, Regional Auxiliary Boards and Allocation Committees, as well as coordinate community service projects and volunteer at many of our United Way agencies.
Stronger Together
Through the partnership of United Way of Greater St. Louis with the St. Louis Labor Council, Madison County Federation of Labor and Southwestern Illinois Central Labor Council, AFL-CIO, more than 600 families receive confidential help each year from the United Way staff of Labor Liaisons. Help is just a phone call away for union members who seek guidance and referral to labor and community resources.