Community Needs Assessment
Three years ago, United Way started a journey to gain a new perspective on the priority needs of our region and align our investments to address those needs – to have a greater impact in our community.
United Way engaged four research partners, and together this team designed a collaborative approach to understand priority needs, map regional funding, and identify community partnerships. The Community Needs Assessment report shares their findings.
Explore the Report
An in-depth look at the approach, methodology, and findings.
Explore the Data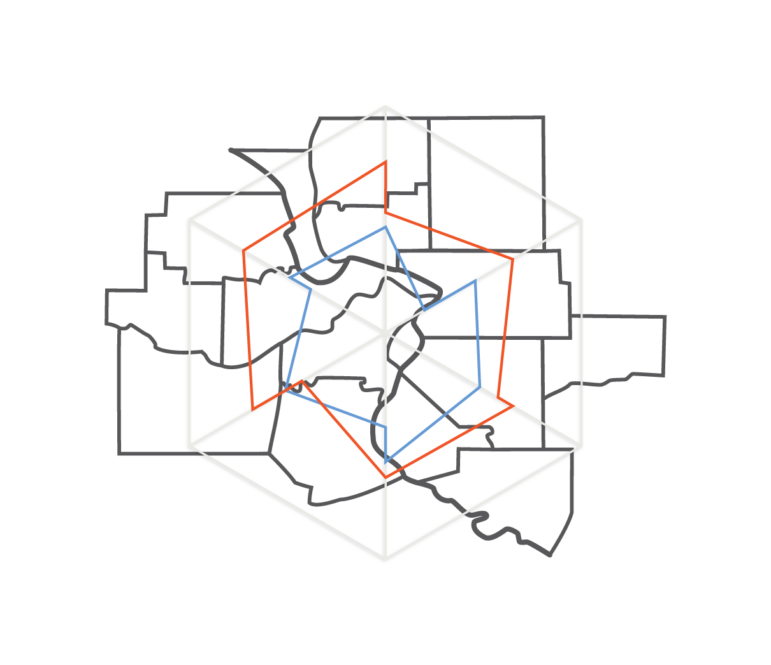 Dive into the data for each county and across our impact areas.
Explore Impact Areas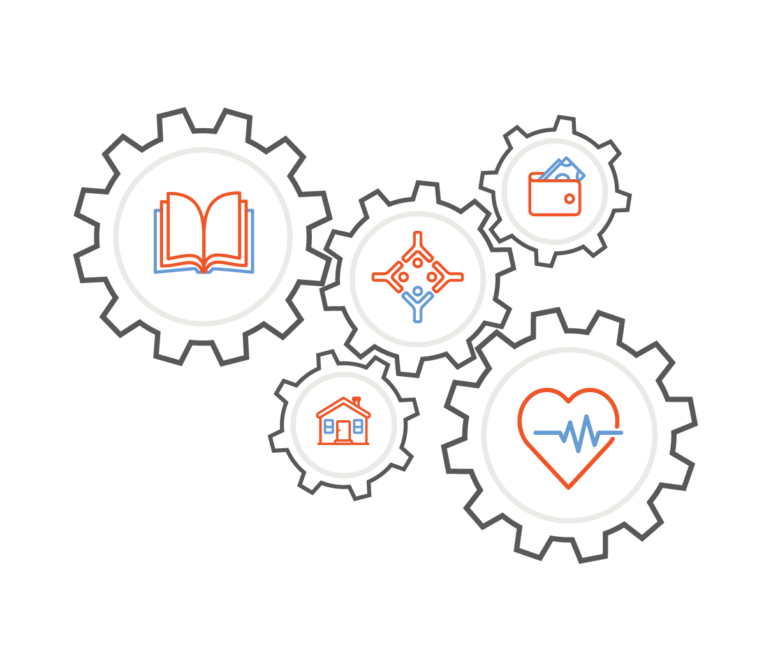 See how our impact areas align with the 24 needs identified in the assessment.
Frequently Asked Questions (FAQ)
The Community Needs Assessment is a deep dive into our region's most pressing needs, focusing on each of the 16 counties United Way serves. This baseline will serve as a guide for understanding our region and its needs.
Illinois: Calhoun, Clinton, Greene, Jersey, Macoupin, Madison, Monroe, Randolph and St. Clair counties.

Missouri: Franklin, Jefferson, Lincoln, St. Charles, St. Louis and Warren counties; and St. Louis City.
The Community Needs Assessment was created for community members, nonprofits, funders and policymakers in our 16-county region to better understand the challenges individuals and families face and the services and programs most needed to address these challenges.
The Community Needs Assessment partners designed an approach to understand priority needs in each county using primary data from community members (a public survey; focus groups; one-on-one interviews; a community prioritization survey) and secondary data from existing information and reports (Bureau of Labor Statistics, Department of Elementary and Secondary Education, Census Bureau; datasets from government entities; 2-1-1 call data). You can read a detailed explanation of the methodology within the full report.
With the information and findings within this report, United Way has a greater understanding of our region's needs and can direct funding and support where it will help local people most.
United Way is committed to creating an equitable region for all. We sought to conduct a Community Needs Assessment that would include information on how race and ethnicity impact experiences and access to opportunities. As much as possible, the methodology highlights disparities to gain greater understanding in services and resources needed that may help eliminate inequities.