Volunteer Center
Volunteerism has long been the backbone of United Way of Greater St. Louis. Our Volunteer Center has been connecting people to meaningful volunteer opportunities in our region for 90 years.
The Volunteer Center offers thousands of opportunities for people to help our community through the issues they care about, including one-time, ongoing, individual, group, or virtual opportunities. New opportunities are frequently added to stlvolunteer.org based on community needs. Create an account to sign up for opportunities and follow your favorite agencies to stay updated on their latest opportunities.
"We really want to cultivate the next generation of philanthropists and volunteer leaders, and having United Way's Volunteer Center as a tool can pave the way to help make that happen."

– Rick Skinner, VP, Volunteer Center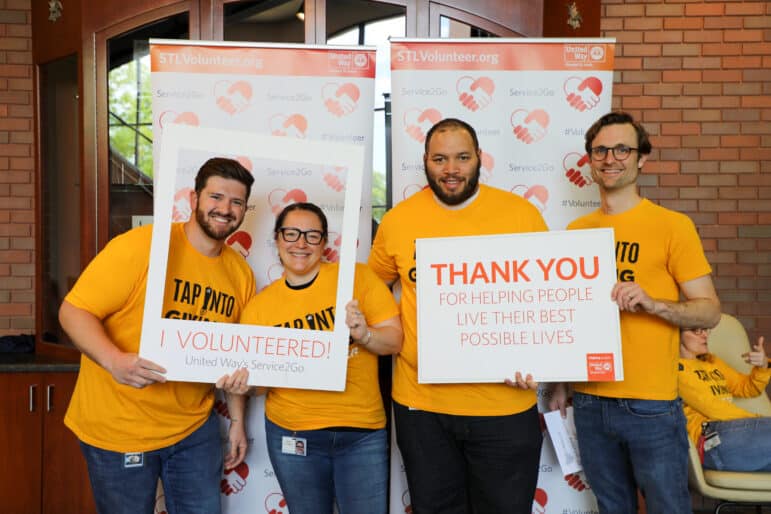 Volunteer With Us
Individuals across the St. Louis region are giving their time and talents, making an impact to help our neighbors in need. Join them today!
Why Your Support Matters
Service2Go kits built to benefit local nonprofits
Put back into the community
Volunteers recruited through STLVolunteer.org
Featured Opportunity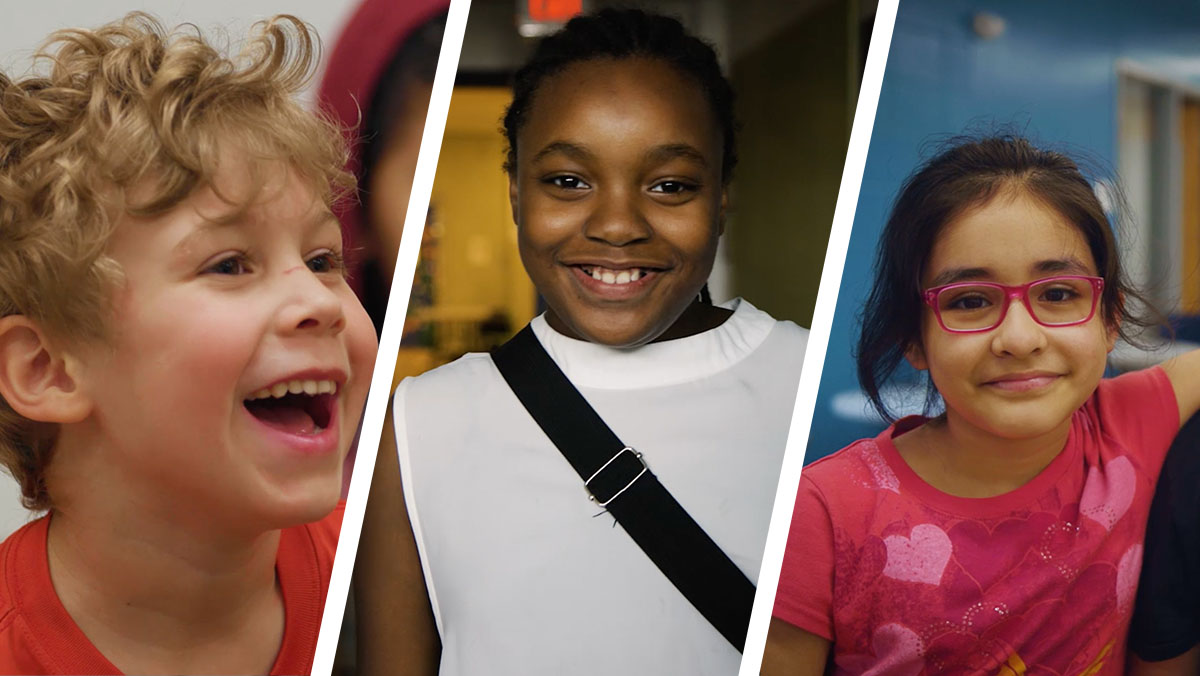 World Pediatric Project Airport Ambassadors
World Pediatric Project is currently looking for Airport Ambassadors for their arriving and departing families receiving medical care in Saint Louis. Volunteers will pick up or drop off families at the Saint Louis Lambert Airport and help in the transition to/from the United States.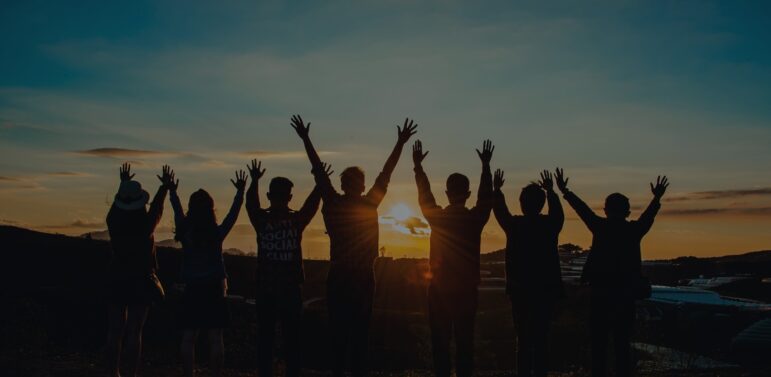 Group Engagement Opportunities
A key facet of our Volunteer Center is our team engagement opportunities, two main offerings Service2Go program and coordinated projects.
Service2Go is a meaningful, team-building volunteer opportunity allowing companies and groups to give back by assembling kits that meet a critical need in our community. We handle logistics and administration, so the groups can spend time giving back to the community. Learn more.
Coordinated projects are perfect for small teams: the Volunteer Center will play matchmaker with one of our trusted nonprofit partners to find groups an impactful half or full day of service in the community.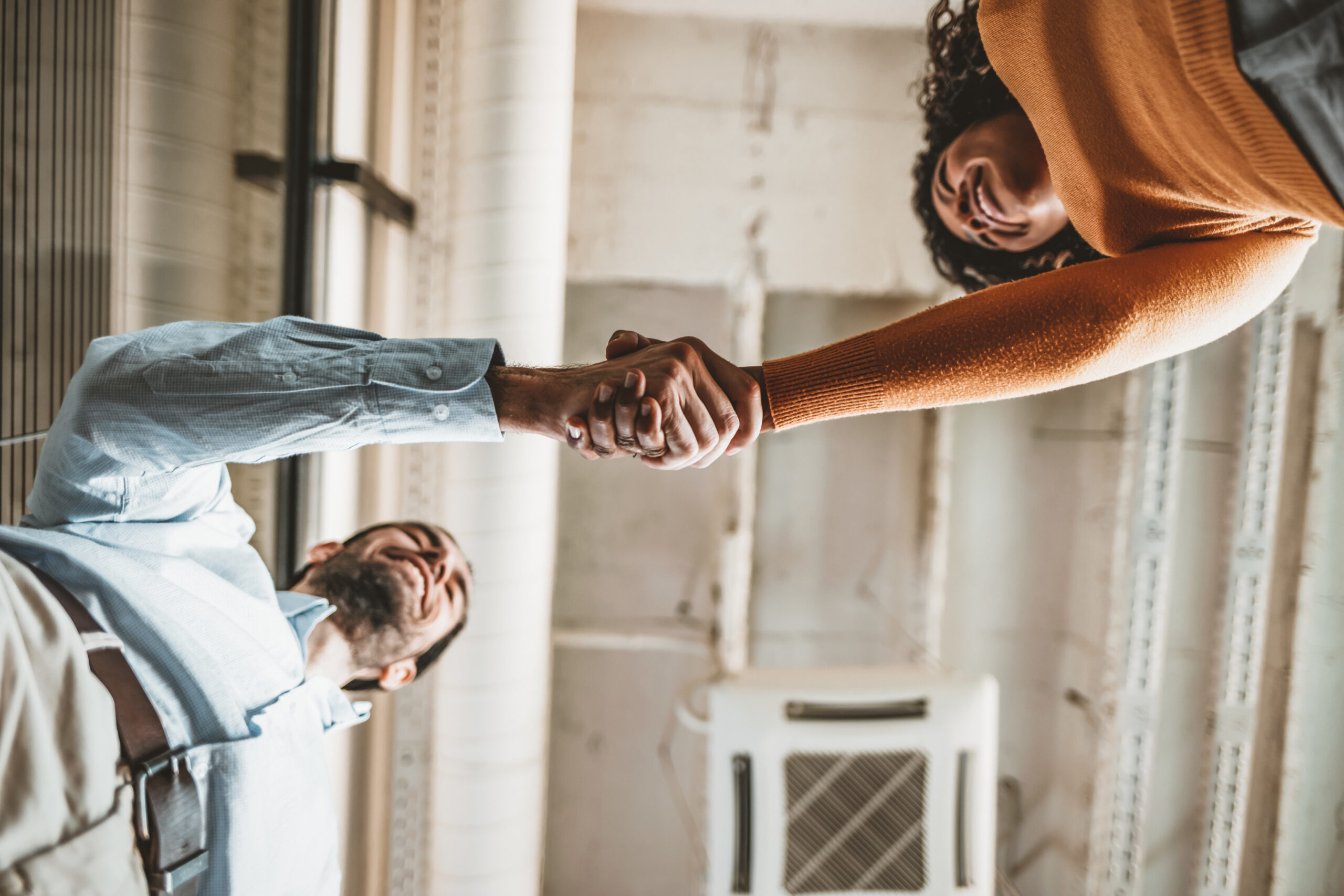 Partner With Us
Our Volunteer Center offers a quick and easy-to-navigate site to post, manage and track volunteer opportunities. Simply become an approved community organization and provide volunteers with a simple and flexible tool that allows searching for opportunities by time, date, location, zip code and project type.
We are here to serve as a resource in the community for all things volunteerism. We provide a variety of volunteer management resources to local nonprofits, such as volunteer management training, best practices and the tools needed to best engage volunteers.
Questions? Email us at volunteercenter@stl.unitedway.org or call 314-539-4063.
Our Volunteers In Action
Interested in learning more?
For questions about individual or group opportunities, contact Rick Skinner at rick.skinner@stl.unitedway.org or 314-539-4284.