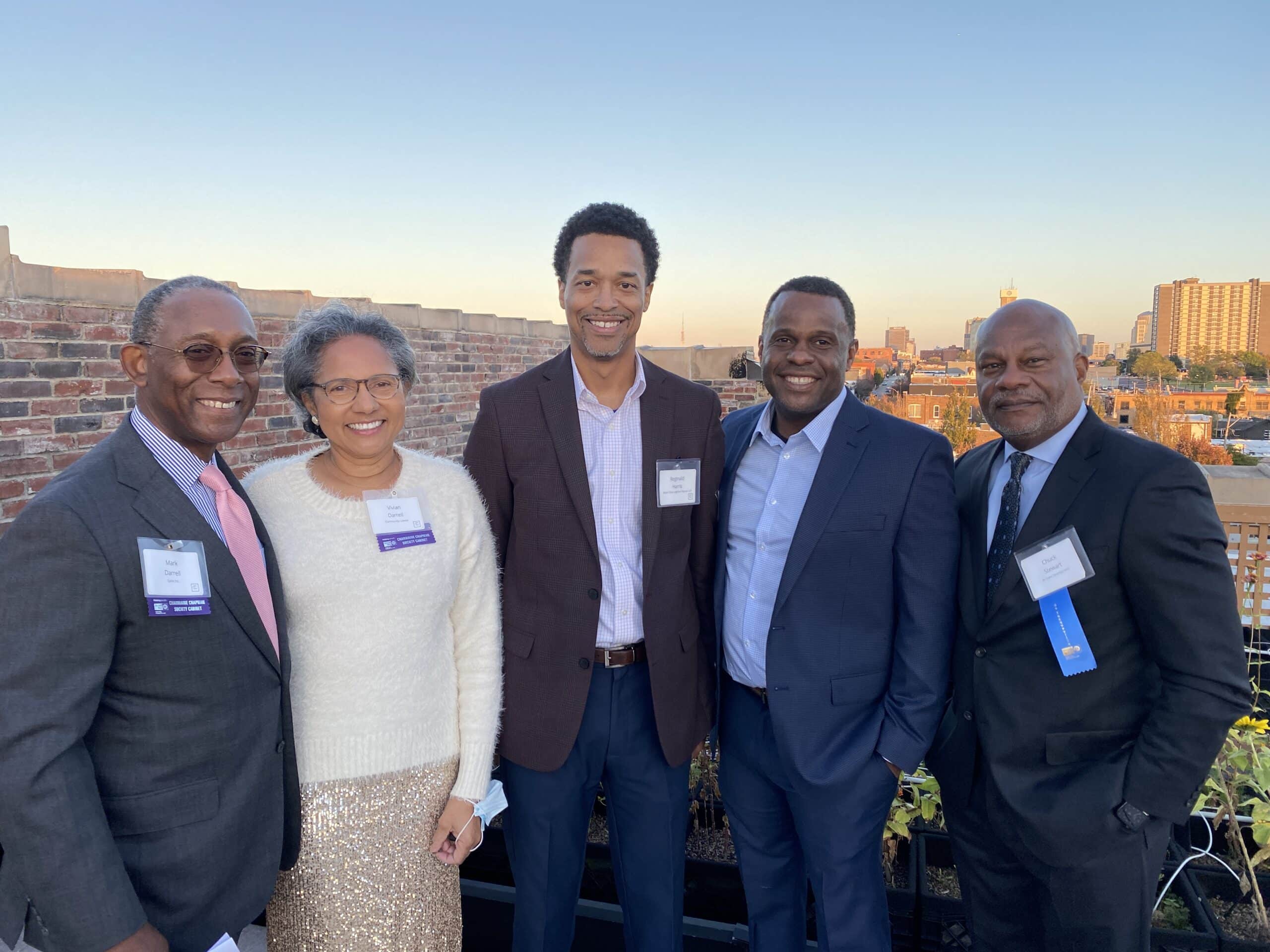 Charmaine Chapman Leadership Society
Our foundation is deeply embedded in the St. Louis community. In 1994, Dr. Donald Suggs, publisher of The St. Louis American, recognized that Black leaders needed a voice in the philanthropic community in St. Louis. In turn, he founded the Charmaine Chapman Leadership Society (CCS), which has since grown into the number one philanthropic program for Black leaders in the nation.
A United Community
It's part of the CCS culture that to whom much is given, much is expected. Our members are a community of individuals who make it their mission to be "a hand up" to others. Our Society focuses on fostering the next generation of Black leaders, all while helping to make an impact in the St. Louis region.
A Continued Legacy
Charmaine Chapman was the first woman and first person of color to head United Way of Greater St. Louis as its president and chief executive officer. She led the organization to some of its greatest fundraising successes during her tenure. As our Society's namesake, we continue to honor her dream of building a better community and her passion for helping people. Learn about our history.
Your Dollars at Work
provides a month's supply of diapers for 75 toddlers
provides a two-week hotel stay for a domestic violence victim needing immediate shelter
supplies five homebound seniors hot meals for six months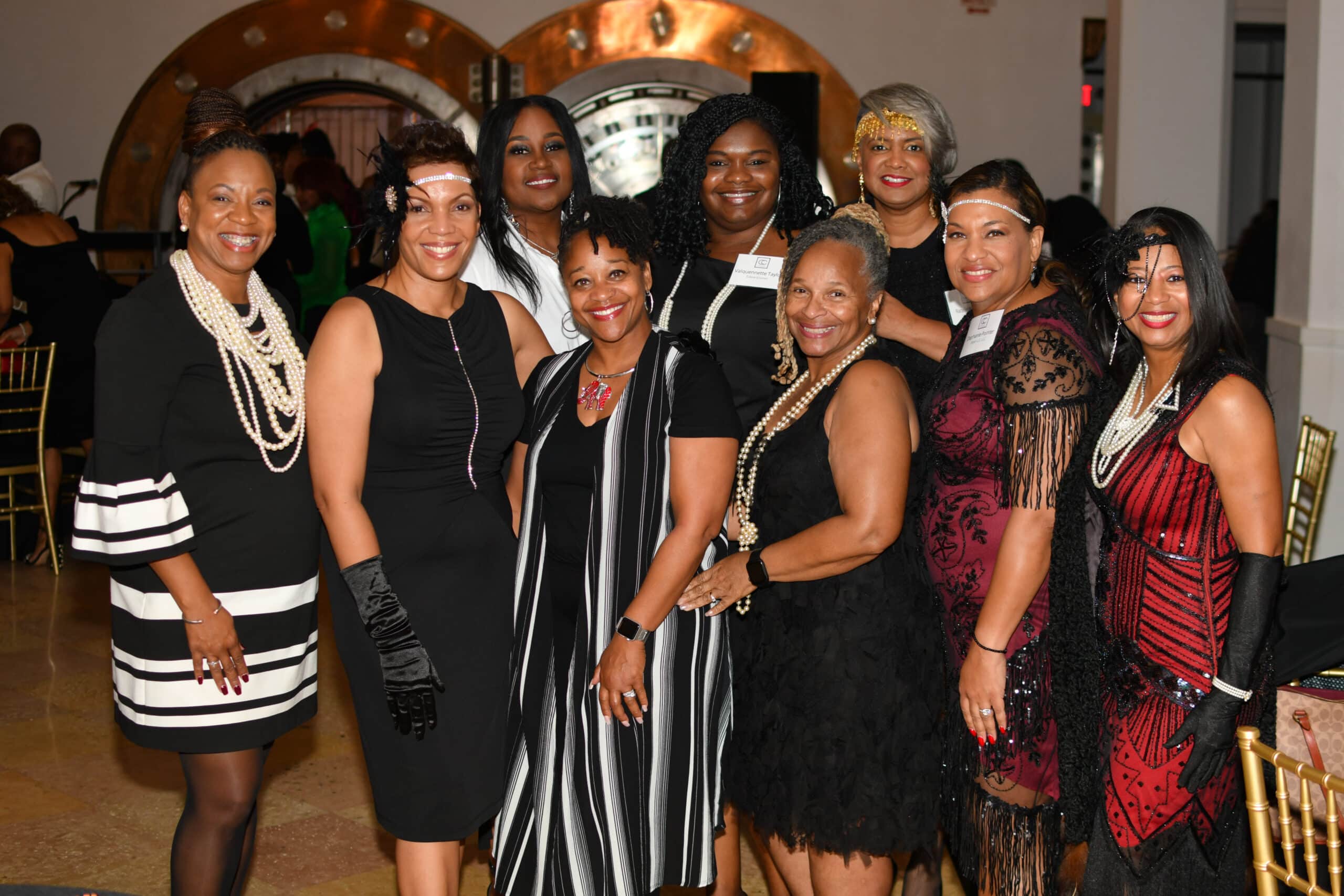 Ready to Join?
A gift of $1,000 or greater gives you access to join one or more Leadership Giving Societies and helps people in the St. Louis region live their best possible lives.
Adrian Bracy, Steward Family Trust, 2022 Co-Chair

Vernon Bracy, RVC Solutions, 2022 Co-Chair

Rhonda Carter-Adams, DOT Foods

Dr. Julia Burke, Educational Services by Burke, LLC

Carnecia Cole, Christian Hospital Northeast/Northwest 

Brittany Cummings, BKD

Christina Dancy, Edward Jones

Jill Dixon Young, Community Advocate

Flint Fowler, Boys & Girls Clubs of Greater St. Louis

Gail Holmes Taylor, Energizer

Kenyatta Holmes, Mastercard

Naretha Hopson, Ever-Appropriate

Francella Jackson, Village of Cahokia

Kesha Kent, Ascension

Ann Marr, World Wide Technology, LLC

Dr. Glenn Miller, SLU

David Noble, Midland States Bank

Aaron Omotola, BJC

Nekisha Omotola, Kunkel Wittenauer Group

Erica Randall, Reinsurance Group of America, Inc. (RGA)

Chalana Scales-Ferguson, SLU

Monica Stewart, People's Community Action Corporation

Cheri D. Tillis, Fathers and Families Support Center

Brian Turner, Merrill Lynch

Kel Ward, St. Louis Children's Hospital

Dara Webb, Mercy