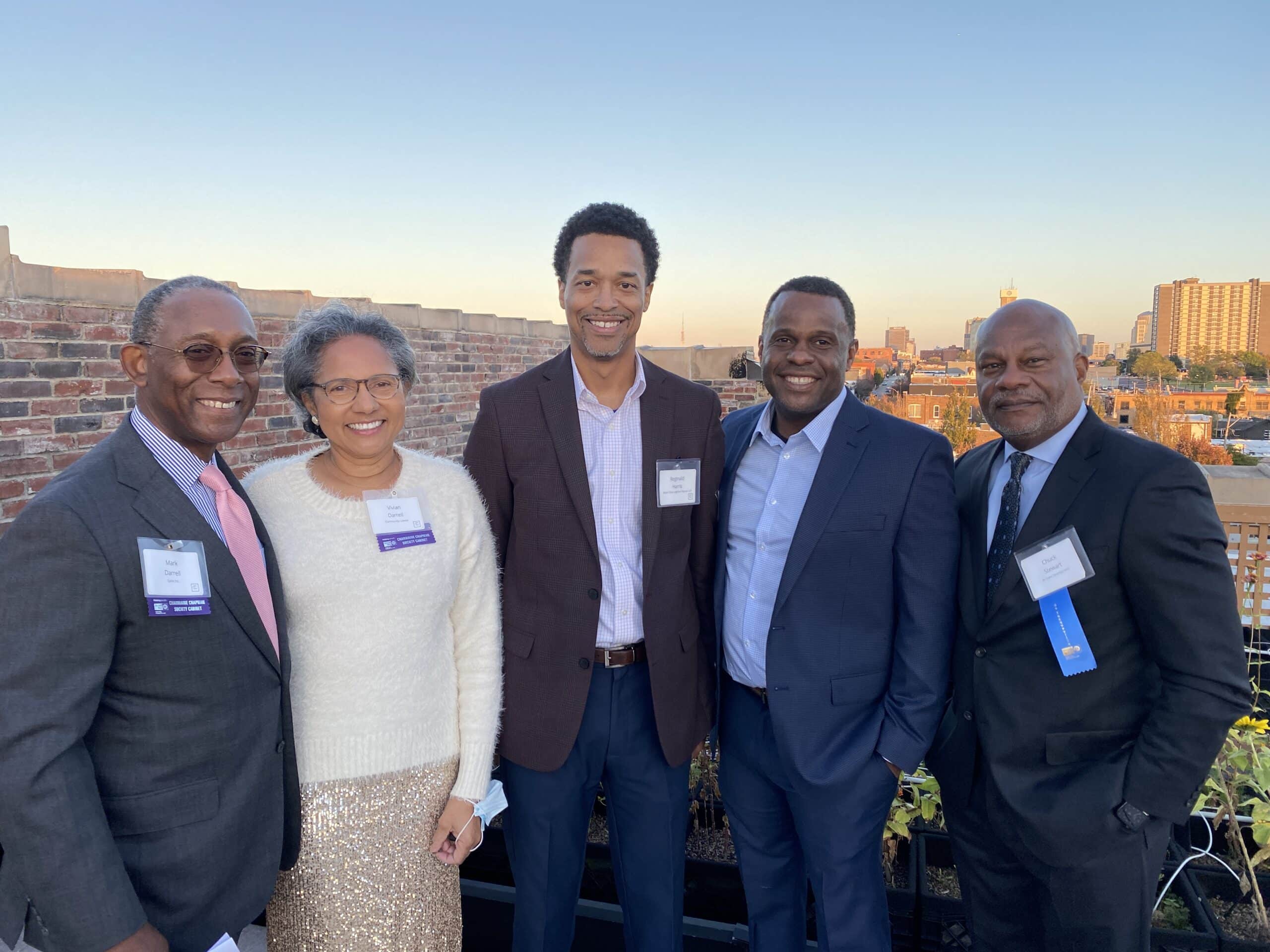 Charmaine Chapman Leadership Society
Our foundation is deeply embedded in the St. Louis community. In 1994, Dr. Donald Suggs, publisher of The St. Louis American, recognized that Black leaders needed a voice in the philanthropic community in St. Louis. In turn, he founded the Charmaine Chapman Leadership Society (CCS), which has since grown into the number one philanthropic program for Black leaders in the nation.
A United Community
It's part of the CCS culture that to whom much is given, much is expected. Our members are a community of individuals who make it their mission to be "a hand up" to others. Our Society focuses on fostering the next generation of Black leaders, all while helping to make an impact in the St. Louis region.
A Continued Legacy
Charmaine Chapman was the first woman and first person of color to head United Way of Greater St. Louis as its president and chief executive officer. She led the organization to some of its greatest fundraising successes during her tenure. As our Society's namesake, we continue to honor her dream of building a better community and her passion for helping people. Learn about our history.
Your Dollars at Work
provides a month's supply of diapers for 75 toddlers
provides a two-week hotel stay for a domestic violence victim needing immediate shelter
supplies five homebound seniors hot meals for six months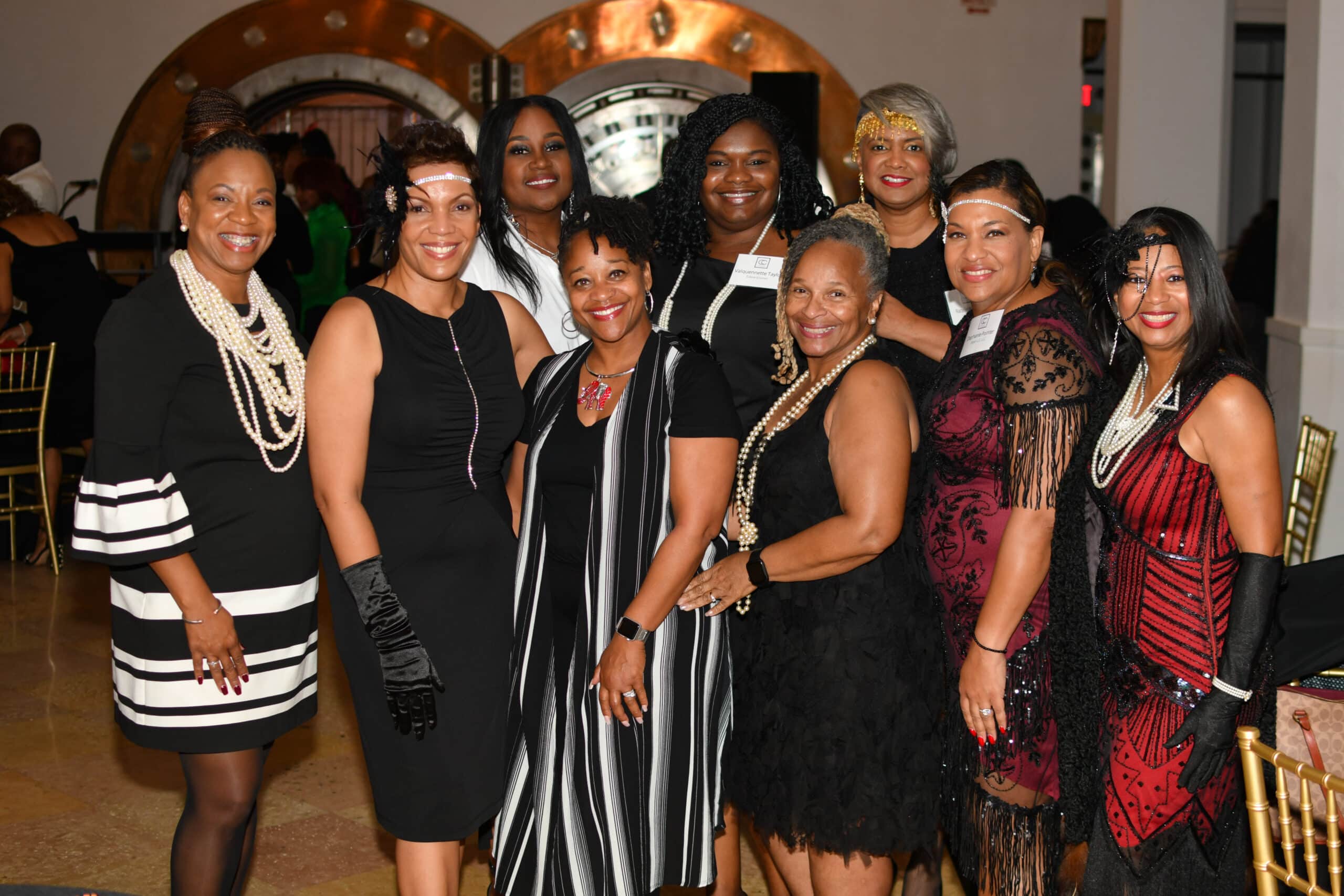 Ready to Join?
A gift of $1,000 or greater gives you access to join one or more Leadership Giving Societies and helps people in the St. Louis region live their best possible lives.
Regional Business Council Step-up Program
The Regional Business Council (RBC) is pleased to offer a 3-step program for women and persons of color who want to become members of one or more Leadership Societies.
This initiative allows participants to unlock member benefits and recognition as Leadership Givers by matching all or a portion of their gifts over the course of three years until they reach the Leadership level ($1,000) without a match.
To participate in the RBC Step-Up Program, please complete this secure, online form.
Divine 9 Challenge
The Charmaine Chapman Society hosts an annual friendly fundraising competition that brings local Divine 9 Sororities and Fraternities together to make an impact in our community while supporting Black leadership. Learn more.
Adrian Bracy, Steward Family Trust, 2023 Co-Chair

Vernon Bracy, RVC Solutions, 2023 Co-Chair

Steven Harris, RubinBrown, 2023 CCS de Tocqueville Co-chair

Arica Harris, Edward Jones, 2023 CCS de Tocqueville Co-chair

Alicia Bryant, Edgewell Personal Care

Dr. Julia Burke, Educational Services by Burke, LLC

Neidra Butler, Harris Stowe State University

Rhonda Carter-Adams, DOT Foods

Carnecia Cole, Christian Hospital Northeast/Northwest 

Brittany Cummings, BKD

Christina Dancy, Edward Jones

Jill Dixon Young, Community Advocate

Brooke Eggleston, Benjamin F Edwards

Flint Fowler, Boys & Girls Clubs of Greater St. Louis

Brittney Harris, Brittney Harris Living

Gail Holmes Taylor, Energizer

Kenyatta Holmes, Mastercard

Naretha Hopson, Ever-Appropriate

Carla Jackson, First Bank

Schron Jackson, Schnuck Markets, Inc.

Francella Jackson, Cahokia Heights

Raegan Johnson, Edward Jones

Kesha Kent, Husch Blackwell LLP

Emma Lumpkins, Schnuck Markets, Inc.

Dr. Glenn Miller, Saint Louis University

Julia Mills, Wells Fargo

Cedric Mitchell, U.S. Airforce Veteran; The Uplift Foundation

David Noble, Midland States Bank

Aaron Omotola, BJC

Nekisha Omotola

Daphanie Pointer, Bayer U.S. LLC

Erica Randall, Reinsurance Group of America, Inc. (RGA)

Chalana Scales-Ferguson, Washington University in St. Louis

Monica Stewart, People's Community Action Corporation

Valquennette Taylor, Edward Jones

Brian Turner, Merrill Lynch

Kel Ward, St. Louis Children's Hospital

Dara Webb, Mercy

Pam Weston, Centene

Danika Williams, Caleres

Loren Wilson, Ameren
2022-2023: Adrian and Vernon Bracy

2021-2022: Adrian and Vernon Bracy

2020-2021: Adrian and Vernon Bracy

2018-2019: Drs. Rick and Anita White

2016-2017: Keith Williamson and Ann Marr

2014-2015: Reuben and D'Anne Shelton

2012-2013: Brenda and Maurice Newberry

2010-2011: Richard Mark

2009: Michael and Gail Holmes

2007-2008: Lawrence E. Thomas and Deborah J. Patterson

2006: Lawrence E. Thomas

2004-2005: Johnny and Minga Furr

2002-2003: Arnold W. and Hazel Donald

2000-2001: David L. and Thelma E. Steward

1998-1999: John E. and Barbara S. Jacob

1997: Wayman F. Smith III

1996: David B. Price

1994-1995: Wayman F. Smith III