Black History Month is a time to reflect, learn, and remember. As United Way of Greater St. Louis celebrates its 100-year anniversary, we're taking a look back at several local trailblazers who have helped to build and shape our organization through diversity and inclusion.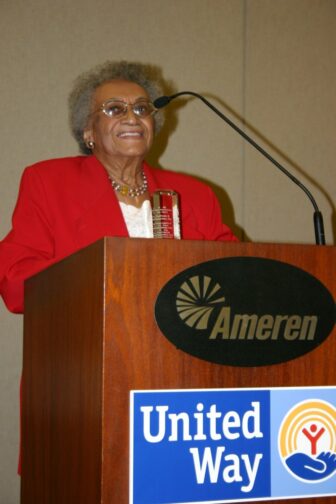 Frankie Freeman was a pillar in community organization and civil rights in the St. Louis region. Freeman joined United Way's board in 1975 when the organization was known as the United Fund and would serve on the board and in other volunteer capacities for the next 30 years. In 2006, United Way presented Freeman with the first-ever Freeman-Kortkamp Award, an annual honor that for the past 15 years has recognized outstanding Board members who show exceptional leadership with United Way of Greater St. Louis.
In 1994, Charmaine Chapman came to St. Louis to serve as president and CEO of United Way of Greater St. Louis.  She was the first Black president and first woman president of the organization, and she has been credited with changing how the St. Louis region participates in philanthropy. Under her leadership, United Way of Greater St. Louis increased diversity among staff, the board of directors and its executive committee. With Charmaine at the helm, United Way also successfully expanded its regional footprint with the integration of three regional offices, which increased fundraising, lowered operating costs, and ultimately enabled the organization to provide more services and help more people.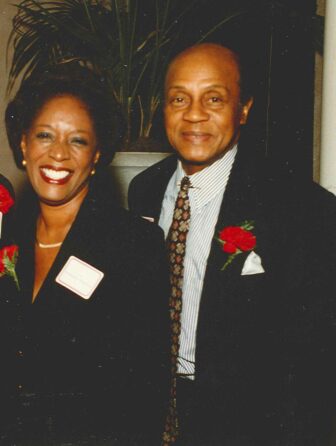 Dr. Donald Suggs, publisher of The St. Louis American, recognized that Black leaders needed a voice in the philanthropic community in St. Louis. In 1994, Dr. Suggs founded the Charmaine Chapman Leadership Society (CCS) and has been an integral part of its growth over the past two and half decades. Since our local CCS has grown into the No. 1 philanthropic program for Black leaders and is used as a model by United Ways across the country.
While we are grateful to those who have prioritized equity and inclusion throughout our history, we know it's not nearly enough. Through our investments, programming, and services, we strive toward a more equitable region.
We believe when one of us is lifted, we are all lifted. We believe that United, we are a better region.
Take action now: