Women's History Month offers a special opportunity for us to celebrate women's accomplishments while recognizing their tremendous impact on others by serving as mentors and role models. Their collective efforts are helping to develop other strong, successful and talented leaders, critical to securing a brighter future for all.
Studies show that mentorship can increase confidence and self-awareness, encourage innovation, introduce new perspectives, promote inclusion, and empower a growth mindset. These relationships build comradery and community and can have a lasting impact on someone and shape the trajectory of their life. Having a mentor can even improve mental health and serve as a vital resource at any stage for those facing opportunities and challenges at school, work and at home.
Women's Leadership Society Mentorship Program launched in 2022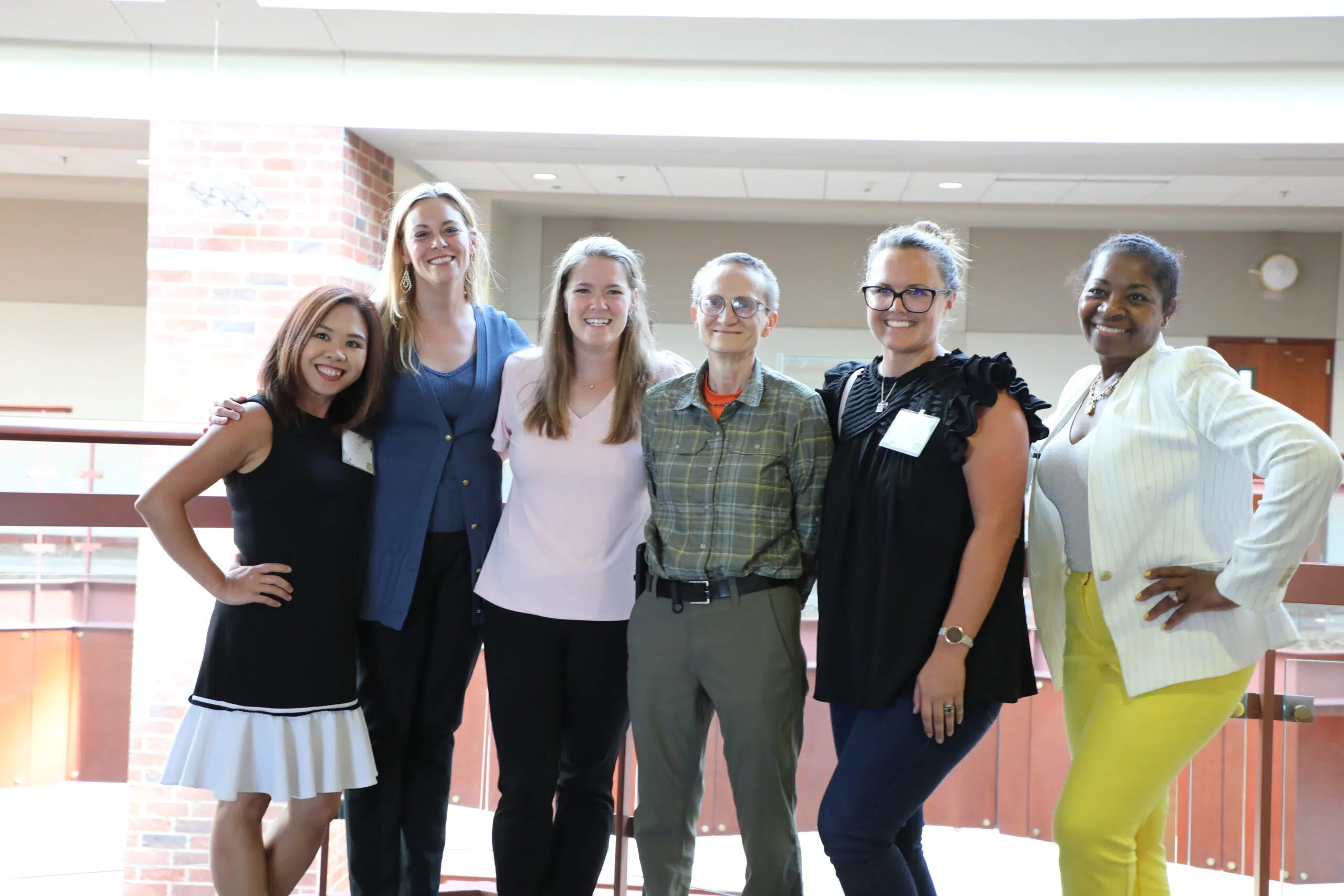 Last year, United Way of Greater St. Louis was pleased to launch our Women's Leadership Society Mentorship Program. Through the program, our members connect with other experienced female leaders from across the region. Participants and mentors connect and learn from each other, discussing topics of interest like career development and planning, influence and leadership, self-care, community service, and more.
"As a mentee, I not only had the opportunity to grow my network of women leaders in St. Louis, but I received invaluable career advice from this group from a neutral but knowledgeable perspective," said Mary Stadter, 2022 participant.
Women industry leaders from our Leadership Giving Societies and de Tocqueville Society serve as mentors or on the steering committee and are the backbone of the program. They inspire, guide, and lead other women in our community to reach their professional and philanthropic goals. "Serving as a mentor is a gift because mentors get as much out of it as the mentees. It is everyone's responsibility to pay it forward because we all stand on someone else's shoulders. I couldn't say no to letting someone else stand on mine. This is a wonderful thing the United Way and the Women's effort are doing. Congrats to the team who built it and to all the mentees and mentors," said Emily Pitts, current mentor.
'The meaning of life is to find your gift. The purpose is to give it away.' This quote from Pablo Picasso has guided my professional and personal journey over the last 25 years. I believe we are all called upon to serve and help those we lead and interact with find their gifts and exploit them for good. And every day is a gift! It may be filled with challenges, choices, opportunities, and silver linings – all of those experiences shape you and your legacy. Having mentors throughout your career can help you harness your gifts and embrace all that comes your way so you can enjoy and learn from the journey," said Michelle Ko, who serves on the Mentorship Program steering committee and a mentor.
The second cohort of this program began in early March, with 143 local women participating. The program is a true example of women making tremendous advancements in business, entrepreneurship, politics, sports, and so much more while sharing their knowledge and experience with others to help champion the changemakers of today and tomorrow by uniting and uplifting each other.
TAKE ACTION NOW: