Building strong communities
When you give to United Way, your generosity helps fund more than 160 nonprofit agencies in our region that position individuals and families for success. But the impact of your gift doesn't stop there – you're supporting a variety of programs and initiatives that help build a stronger region.
With nearly a century of helping people, United Way is uniquely positioned to identify and address the needs of our community through strategic partnerships and action. United Way convenes our region's problem solvers, inspires communities and values every voice.
Learn more about the ways your gift has recently made an impact in the Greater St. Louis region.
Build-A-Bear Partnership
United Way of Greater St. Louis's Volunteer Center partnered with Build-A-Bear Foundation to coordinate the donation of nearly 40,000 teddy bears to children across the country in September. Locally, United Way distributed 5,600 teddy bears to nonprofits and community organizations across our 16-county footprint to provide comfort and hope to children experiencing hardship.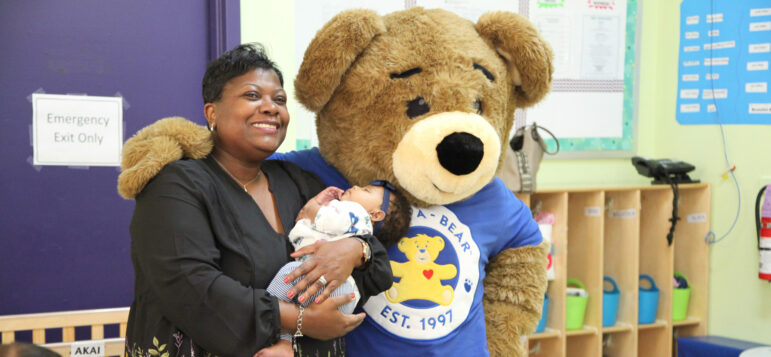 Racial Equity Summit
Last week, United Way co-hosted the region's first-ever St. Louis Racial Equity Summit, which brought together people and resources working to create racial equity across the region.  At the summit, we announced the launch of the Regional Equity Indicators Dashboard, an effort to measure quality of life indicators and quantify racial disparities in the region. You can read more about the regional collaborative effort to develop the dashboard and see all the data at STLEquity.org.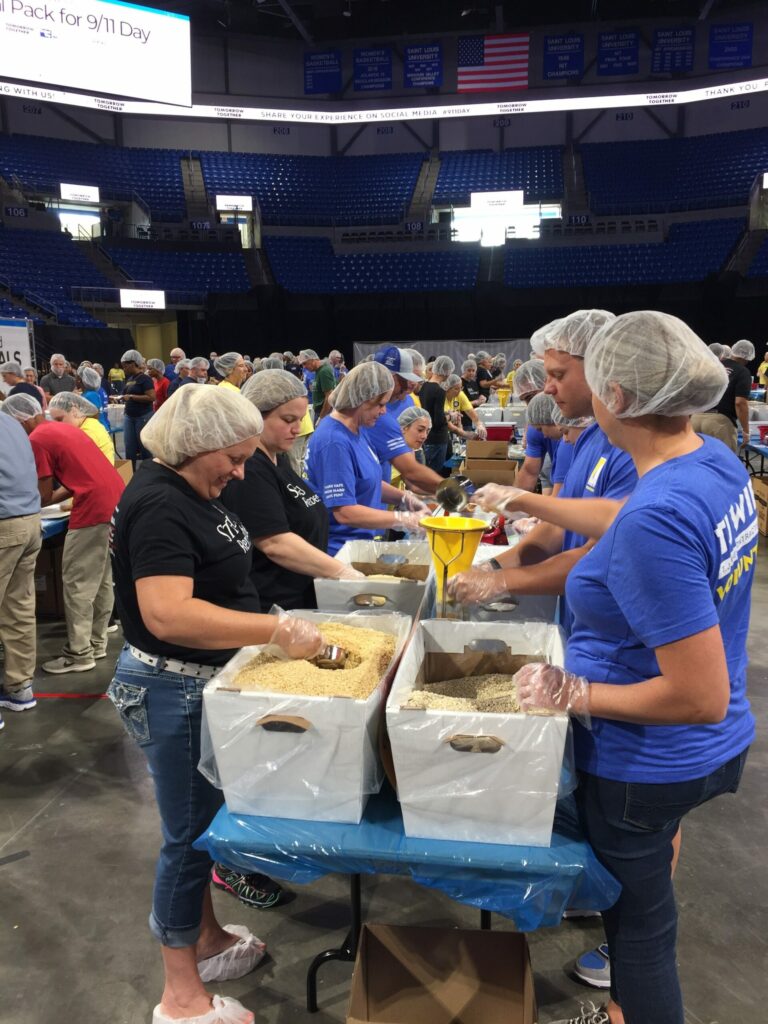 9/11 Day
9/11 Day is the largest national day of service recognized by our government, and it is dedicated to helping transform a day of tragedy to a day of doing good deeds. This past September 11, United Way of Greater St. Louis's Volunteer Center coordinated a large-scale meal pack event at Chaifetz Arena as one of eight signature events across the nation. Nearly 1,000 local volunteers came together on 9/11 Day to pack 287,064 meals for St. Louis Area Foodbank, a United Way partner agency.
Ride United
Lacking access to vehicles or public transportation can impact people's ability to receive quality healthcare and food resources, maintain employment and age in their own homes. Just last year, United Way 2-1-1 received more than 2,700 requests for transportation assistance in the St. Louis metro area, and 77% of these requests were unmet due to a lack of existing resources. To help fill the gap, United Way 2-1-1 is participating in Ride United, a national pilot initiative to help those in need overcome transportation barriers based on select use cases.
United Way of Greater St. Louis is partnering with the ridesharing app Lyft to provide free rides to eligible United Way 2-1-1 clients. Additionally, United Way of Greater St. Louis is allocating $10,000 to the initiative, which will enable at least 1,000 rides to local people in need of transportation to doctor's appointments, job interviews and job trainings and access to healthy foods, helping to move individuals from crisis to stability.
Supporting East St. Louis Area Youth
This past summer, United Way of Greater St. Louis awarded 11 one-time community grants to local nonprofits and community organizations providing programs and services to youth in the Greater East St. Louis area and surrounding communities. The grants, totaling $130,000, will support an additional 650 youth through afterschool programming, including mentoring, character building, leadership skills training, STEM programming and physical activities.
Take action now:
Learn more about United Way's community programs and initiatives.
Share this story with friends and colleagues.