February 11th is National 2-1-1 Day, when we celebrate and raise awareness about United Way 2-1-1, our region's navigation center. 2-1-1 has been critical to strengthening our community by providing free, fast, and confidential assistance. It has helped our neighbors get access to things such as housing, food, healthcare, transportation, and so much more. Last year 2-1-1 received a total of 170,533 requests for help, connecting our neighbors to vital resources and programs. Here's a glimpse at some of the other impacts of our local 2-1-1 in the past year: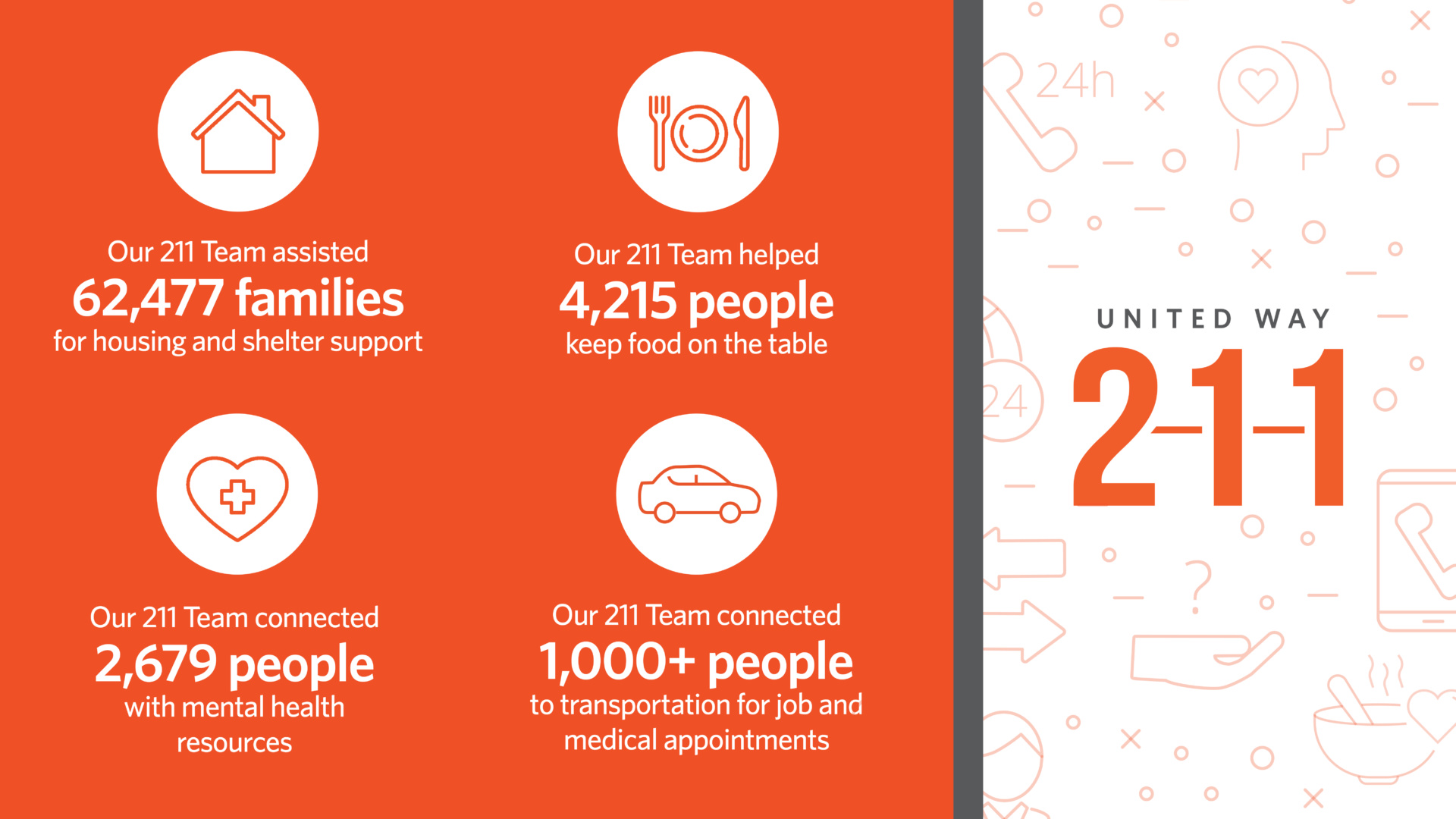 Take Action Now:
Read more about how our 2-1-1 team helped connect Mike to resources so his father-in-law could continue living independently.
Learn how United Way 2-1-1 is partnering with local tax coalitions to provide free tax preparation services for low to middle-income households.
If you or someone you know needs non-emergency help, dial 2-1-1 (1.800.427.4626) or visit www.211helps.org.