For 15-year-old Katie Eisenman, life is busy. There's honor band and youth orchestra rehearsals, Girl Scout meetings and projects, honor societies and chess teams. Like any teenager, the high school sophomore also makes time for sleepovers with friends and relaxing with family.
But through it all, she still manages to give back to her community through donation drives, volunteer projects and annual donations to United Way's 100 Neediest Cases program. In her family, it's a way of life. Here's how her family makes giving of their time, talent and treasure a priority.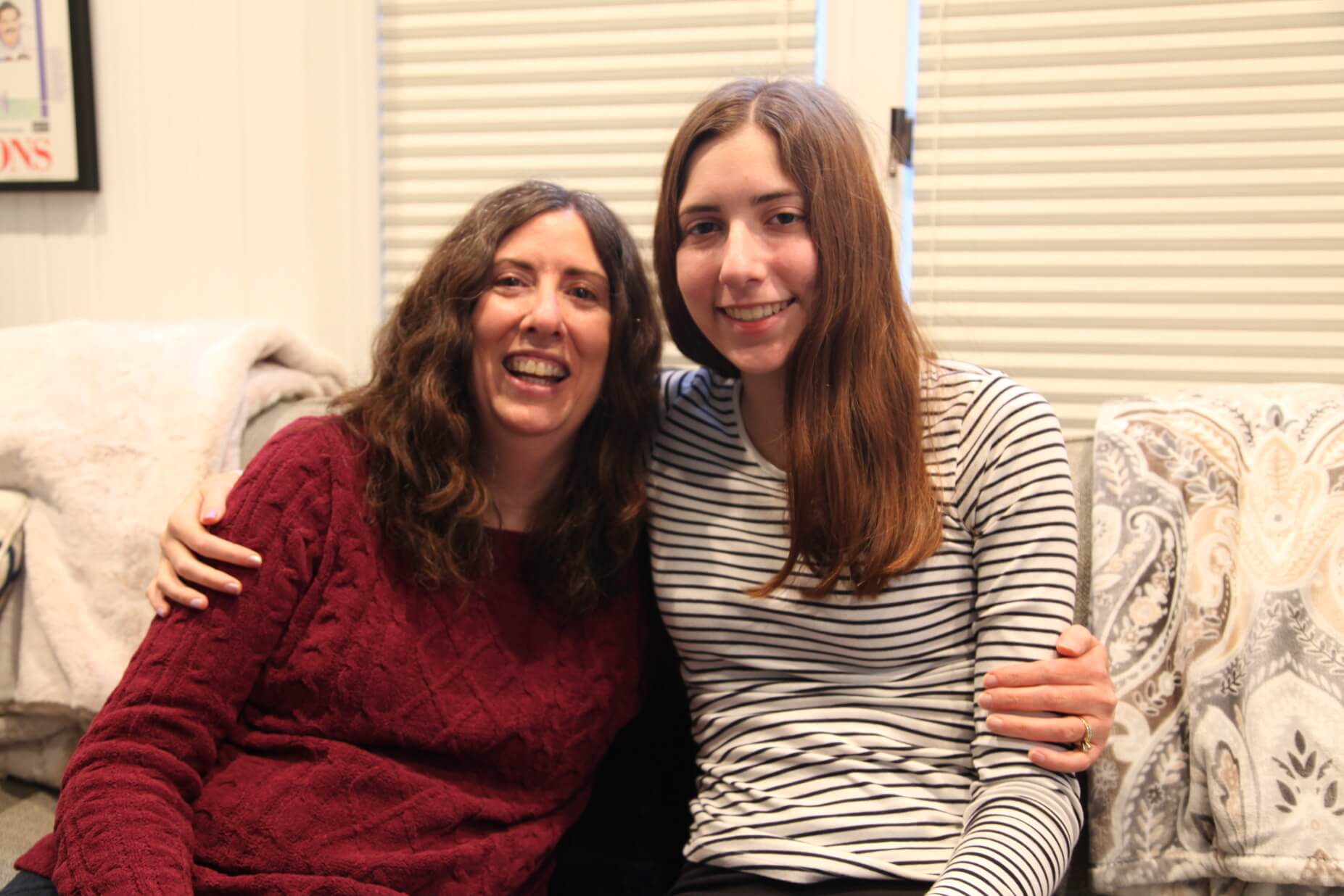 Start small and start local
Katie's parents, Joanne McAndrews and Larry Eisenman, introduced the idea of giving at a young age through Katie's giving box, where she saves a portion of her allowance to donate to charity. They also introduced Katie to 100 Neediest Cases, which supports local families and individuals in need each holiday season, by reading her the featured stories in the St. Louis Post-Dispatch each year.
When she was in first grade, she began to understand that there were many people in need in her community. Katie told her parents, "I want to give my giving box money to people who don't even have a penny." They knew that 100 Neediest Cases would be a great fit.
"A small contribution to 100 Neediest Cases can really help somebody," McAndrews said.
Since then, each year, Katie empties her giving box, counts the change, writes a letter and sends in her donation—a tradition that's lived on for ten years.
Teach the value of money
An allowance or part-time job are not only great ways for kids to learn to spend responsibly, but also to donate and save responsibly, McAndrews says.
"Kids can do a lot of things to earn some money," she said. "They can walk people's dogs, do yardwork, babysitting or tutoring. It teaches them what things cost and the value of work."
And the amount does not need to be large to make an impact.
Katie earns spending money by babysitting and housesitting for neighbors. On top of that, she earns a weekly allowance of $3, with a set budget: $1.50 is hers to spend as she wishes, 75 cents goes straight into her savings account and 75 cents goes into her giving box. Her parents even offer a "company match" to double the impact of Katie's giving box money.
This year, with her parents' match, Katie will donate $68 to 100 Neediest Cases, and earning that money herself has taught her a priceless lesson.
"If you have all that you need, think about other people that don't," Katie says. "Is it worth it to buy a new pair of shoes for yourself if you already have enough? Or is it more worth it to give it to someone or somewhere else who needs it more than you do?"
Find your passion
Katie knows that her time and talents hold just as much value as her giving box money.
Amid her busy schedule, Katie gives free clarinet lessons to fifth graders in her school district, collects pajamas for Pajama Program in lieu of birthday gifts and has volunteered with local charities like Dignity Period and Young Volunteers K.A.R.E. Camp.
When thinking about ways to give back to her community, McAndrews encourages her to start with her own hobbies and gifts.
"Pick something you like and give back in a way that you can," she says. "Everyone has something to share."
With this philosophy in mind, Katie is earning her Girl Scout Gold Award by combining two of her interests: chess and empowering others. The result is Chess Through the Ages, a volunteer club that visits local nursing homes to play chess and other board games with residents. Making new friends of all ages and bringing joy to those she visits is another major perk.
"It's really nice to see your impact, and that's what makes me want to do it," Katie said. "It's nice to see that you helped someone or made their day a little bit better. It's worth it, just for that one person."
To read more about Katie's giving box tradition for 100 Neediest Cases, read her stories from 2012 and 2018 in the St. Louis Post-Dispatch.
Take action now: