In recognition of International Women's Day on March 8, we're celebrating women's achievements and honoring the wisdom of women who are helping lead here in the St. Louis community.
In this spirit of allyship, we asked local women in leadership roles,
"What was the best piece of advice you have received from another woman leader that has impacted your professional or personal life?"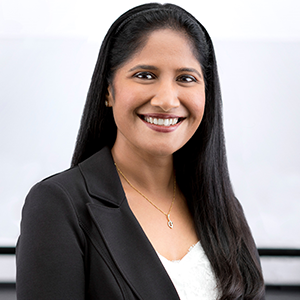 Bhavani Amirthalingam
SVP, Chief Digital Information Officer, Ameren Services
Cabinet Chair, Multicultural Leadership Society
The best advice I received as a very young girl: Being collaborative, thoughtful and compassionate goes hand in hand with being courageous, decisive, and confident! Striking that balance is extremely important for me and defines who I am as a person and leader.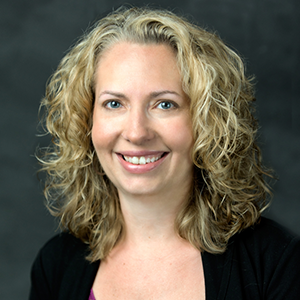 Julianne Callaway  FSA, ACAS, MAAA
Vice President and Actuary, Strategic Research
Global Actuarial Pricing and Research
Auxiliary Board Chair, United Way of Greater St. Louis West Region
I once attended a panel discussion for Women's Leadership Society and a piece of advice shared by one of the panelists has stuck with me since. She said we are all so busy that sometimes we feel like we can't or shouldn't add one more thing to our plate, but say yes whenever you can. Saying yes invariably adds fulfillment and creates opportunities. I believe this is true and rarely regret saying yes. It may make my life busier, but it also makes it more interesting and meaningful.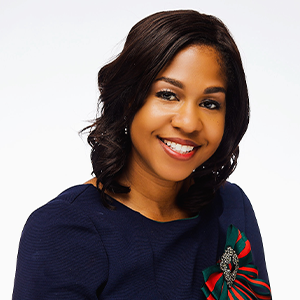 Arica Harris
Director, Banking and Payment Operations, Edward Jones
Leadership Cabinet, 2022 United Way campaign
"In order to grow, you must seek stretch assignments that venture outside of your comfort zone and always remember, you are enough."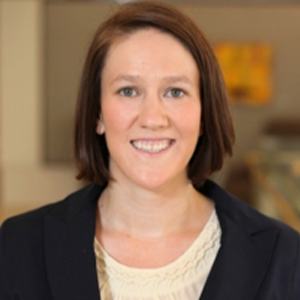 Mary Kate Hogan
Senior Vice President Legal North America of Xplor Technologies, LLC
Cabinet Member, de Tocqueville Society
The best piece of advice I have received from another woman leader is that it is never too late for anything – never too late to pivot to a new career, never too late to become an expert in a new area (or an old one), never too late to go after a new leadership position, never too late to make changes in your organization. It's never too late to put your mind to something and do it.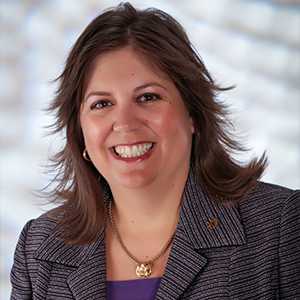 Natalie Jablonski
Director of Communications, Schnuck Markets, Inc.
Auxiliary Board Member, United Way of Greater St. Louis Illinois Division
During a conversation I was having with a woman in leadership early in my career regarding a job transition decision, she reflected on my story and then said to me, "I caution you to not walk away from something bad, but instead choose to run toward something good." She went on to explain that if you look hard enough you can find something bad in practically every situation in life, both professionally and personally, and it makes it easy to want to walk away. The key is instead to look for something good in every situation – which takes much more effort – and then ask yourself "Is that something worth running toward?" If not, don't waste your energy running in circles because you'll only wear yourself out. I have taken this advice and let it guide me on each job transition throughout my career, and applied it to many personal and professional relationships. I choose to wake up each day and run toward something good – and that approach to life has made me a happier, more fulfilled person.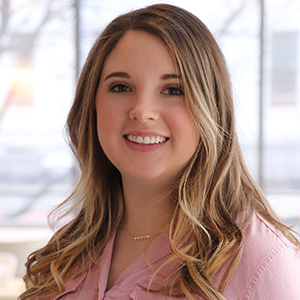 Whitney Lawson
Interior Designer, HOK
Co-Chair, United Young Leaders
The best piece of advice I have received from another woman leader was from one of my professors in college. She said to always be sure to actively listen to the people around you. Make sure the quiet voices are heard, because sometimes the quiet voices have the best ideas!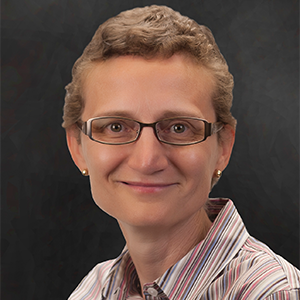 Ellen Theroff
Vice President, Chief Governance Officer and Corporate Secretary, Spire Energy
Executive Committee, United Way of Greater St. Louis
My mentor at my first job was a partner in the law firm. She told me on more than one occasion to ask myself the following question when faced with struggles, challenges, disappointments and worries: "Will what I am worrying about today matter to me in five years?" It was her way of challenging me to always put events in perspective. Don't let the little daily skirmishes derail you from staying focused on what is really important to you personally and professionally. She told me she had learned to ask herself that question early in her career when her husband was facing a very serious health challenge. It served her well (as her husband recovered fully) during the most challenging years of her career and personal life, and it has enabled me to maintain perspective during some very difficult professional and personal challenges. Most importantly, it has allowed me to let the "small stuff" go and enjoy the daily journey personally and professionally.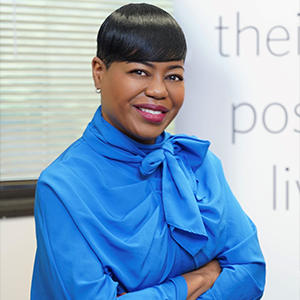 Michelle Tucker
President and CEO, United Way of Greater St. Louis
"It's perfectly fine to be a little selfish sometimes because we are no good to others if we continue neglecting ourselves." This advice has definitely prompted me to routinely "take a pause" and tune in closer to when I need to personally disconnect from things or take a break from stressful situations and ongoing commitments in order to take care of myself, mentally and physically.  
Take action now: