Read, watch, listen, learn: Celebrate Black History Month
February is Black History Month, a time to celebrate and recognize the contributions and achievements of Black individuals throughout history. To honor this month, we asked leaders from our Charmaine Chapman Society for book, movie, documentary, and podcast recommendations that offer a glimpse into the rich history, culture, and experiences of Black people.

From powerful memoirs to thought-provoking documentaries, these recommendations are an excellent way to dive deeper into the stories that have shaped our world. Let's celebrate Black History Month together!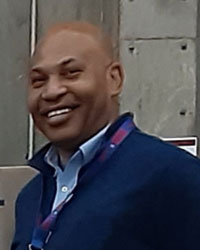 Darryl Bentley
Co-Manager – #101 Florissant Chief Digital Information Officer, Ameren Services
Schnucks Markets, Inc.
A Raisin in the Sun – film
My recommendation is the 1961 film, "A Raisin In The Sun," starring Sidney Poitier, Ruby Dee, and Claudia McNeil. The film discusses what a family should do with their inheritance after the patriarch of the family dies, and they receive the death benefits. Sidney Poitier wants to invest the survivor benefits in a business, and his mother, played by Claudia McNeil, wants to purchase a home for their entire family. The film was directed by Daniel Petrie.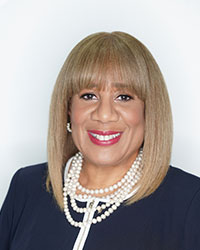 Cenia D. Bosman
President and CEO
Community Action Agency of St. Louis County, Inc.
Hidden Figures – film
It is a movie (directed by Theodore Melfi) about three brilliant African American women at NASA – Katherine Johnson, Dorothy Vaughan, and Mary Jackson, who who were instrumental in launching astronaut John Glenn into orbit in 1962. Taraji P Henson stars as Katherine Johnson, an African American mathematician who made significant contributions to NASA's space program. I recommend this movie because it sheds light on brilliant women making significant strides despite workplace discrimination and the experience of having accomplishments diminished in favor of white counterparts. Lesson learned: it helps to see how people have overcome obstacles to embrace individuals for their intelligence, contributions, and strength of character rather than the color of their skin or gender.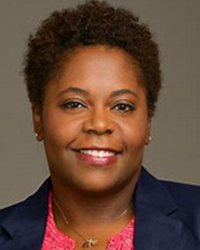 Christina L. Dancy
Program Manager Community Impact
Edward Jones
The Warmth of Other Suns, by Isabel Wilkerson – book
My parents migrated to St Louis from the South (at different times) but never really wanted to share why. The Warmth of Other Suns explains why some African Americans sought refuge and found the courage to migrate North. The shared stories also helped me understand why it was so hard for my parents to share their experiences. I'm grateful for those who choose to share the stories of our collective experiences even when it's painful to do so.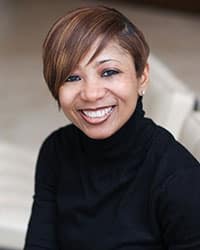 Sherita M. Haigler
Vice President, Diversity, Equity, & Inclusion
United Way of Greater St. Louis
The Sum of Us: What Racism Costs Everyone and How We Can Prosper Together, by Heather McGhee – book
I like this book because it connects present day issues with past racial systemic policies and practices. The references to the St. Louis community and the challenges that Black Americans endured really brings it home for me. McGhee interviewed folks across the country to understand the zero-sum mantle and how it divides us. This insightful book also leaves us with hope that things can get better if "we" as a collective body see each other's humanity and work together to dismantle those systems of oppression that hold all of us back. Heather breaks down the meaning of the "Solidarity Dividend" and how everyone's lives can improve when everyone advances.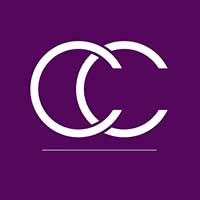 Sharonica Hardin-Bartley, Ph.D. PHR
The School District of University City

Four Hundred Souls, by Keisha Blain – book
A compilation of writings by 90 African American authors, each focusing on different 5-year periods of African American history starting from 1619 and progressing to the present. The book was compiled and edited by Dr. Ibram X. Kendi (scholar and author of How to Be an Antiracist) and Dr. Keisha N. Blain (scholar-historian and author).
The 90 writers explore their 5-year periods through various techniques to approach history from various perspectives; through places, laws and objects. While themes of resistance and struggle, of hope and reinvention, course through the book, this collection of diverse pieces fundamentally deconstructs the idea that Africans in America are a monolith—instead it unlocks the startling range of experiences and ideas.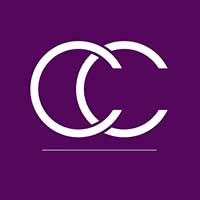 Amy Hunter
Caleres
Book Recommendations:
Caste: The Origins of Our Discontents, by Isabel Wilkerson
Finding Me, by Viola Davis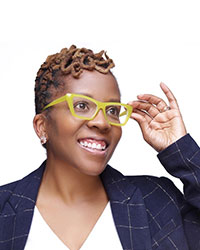 Kesha Kent
Senior Director, Career Development
Rung for Women
Exterminate All the Brutes – documentary
An exploration of the exploitative and genocidal aspects of European colonialism, from America to Africa, and its impact on society today. It gives a great context and understanding of many of the systemic challenges facing society today.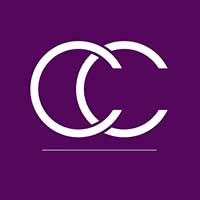 Emma Lumpkins
Schnuck Markets, Inc.
Anti-Racist Leadership  How to Transform Corporate Culture in a Race-Conscious World, by James D. White with Krista White – book
This is a great book to read and keep in your collection. It has countless nuggets of wisdom as it relates to transforming an organization's culture to be a place where people want to work.  It also has a comprehensive diversity, equity and inclusion plan for those leaders that are serious about this work and want to make a difference. My favorite part was the discussion of why it is so important to get middle managers or people leaders involved and the role of Action Learning Teams (ALT).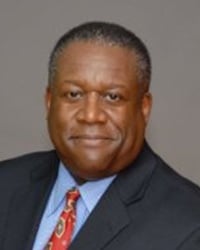 Maurice Mahone
National Program Director
Access Point
Book recommendation:
Before the Mayflower: A History of Black America (Originally published in 1962) by Lerone Bennett
I read this book in the 8th grade, and it provided me with a more realistic view of slavery and the ramifications it has had on African Americans. Until I read this book, my only perspectives were from the history books in school which totally misrepresented and downplayed the true impacts of slavery. As a young boy, this book was pivotal in enriching my knowledge and put me on a journey to read other books that were more factual.
Movie recommendation:
A Raisin in the Sun
Starring Sidney Poitier, this movie takes you through the various struggles African Americans still struggle with today. The movie touches on several aspects of the African American family…" The pretense of if I assimilate I will be accepted," and "no matter how much I achieve, it will still not be enough in the eyes of some" are just a couple of hard issues addressed in this movie.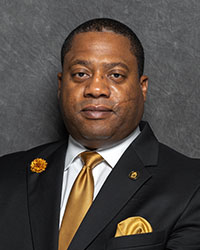 David R. Noble
Saint Louis Market President
Midland States Bank
The Banker – movie
This movie shows the tenacity, determination, commitment, dedication and sacrifice necessary to achieve personal success and communal success for the betterment of all. The ability to envision what is possible and then the will to bring it to fruition. Two Black Men sought to gain ownership of a bank to provide opportunities for black people to not only buy homes, but in good neighborhoods, setting the foundation for their families. This was inspirational to me in many ways, but most importantly, pushing me not to limit myself. Greatness is achievable and can be done with honor, respect, and humility out of servitude.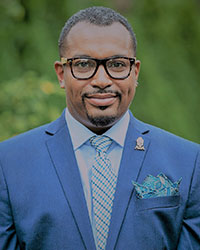 T. Christopher Peoples
Equity + Economic Impact Director
Great Rivers Greenway
The 1619 Project – docuseries
The 1619 Project is a docuseries that expands on the research and historical information reflected in award-winning journalist Nikole Hannah-Jones' The 1619 Project literary work. This amazing 6-part series dives headfirst into the roles African Americans have played in the history of America.  From slavery and Blacks' fight for equal rights, which defines the basis of our democracy, to the current plight of Blacks and our ongoing struggle against the legacy of racism, both overtly and systemic, that impacts our education system, policing, and excessive mass incarnation. The 1619 Project is a fact-based narrative which has sparked political backlash and the conservative movement to end Critical Race Theory (CRT) education across the country.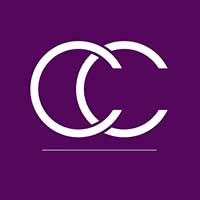 Angela Oatis
Provider Relations Program Manager
BJC Behavioral Health
Book recommendations:
A Song of Faith and Hope: The Life of Frankie Muse Freeman, by Frankie Muse Freeman
Doing Business by the Good Book, by David Steward
Movie recommendations:
Imitation of Life
Roots
Hidden Figures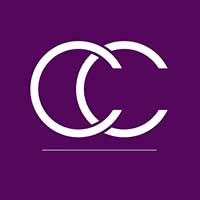 Muriel Smith
Executive Director
St. Louis Area Diaper Bank

Therapy for Black Girls with Dr. Joy Harden Bradford – podcast
I recommend this podcast because it covers many common issues women go through but focuses specifically on how Black women deal with them. Plus, Dr. Harden Bradford often has guests who provide insight into managing specific issues and advice on various topics from the perspective of Black women.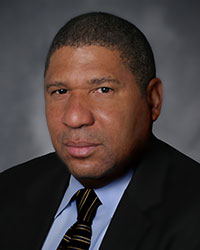 Robert E. Wallace, Jr.
Thompson Coburn LLP
Book recommendations:
Leading a Life in Balance, by Joan Wallace-Benjamin
Black Hearts White Minds, by Mitch Margo (local retired St. Louis attorney)
True: The Four Seasons of Jackie Robinson, by Kostya Kennedy
Thank you to all the Charmaine Chapman Society members who submitted recommendations.
Take action now: