Our region's thriving small business scene is one of the things that makes our community great. But what you may not realize is it's even more diverse than you think.
According to the St. Louis Mosaic Project, immigrants in our region are 60% more likely to start new businesses than native-born Americans, with a variety of nonprofit agencies and programs stepping up to help these businesses thrive.
As the region's premier welcoming center for new Americans, United Way supported International Institute of St. Louis' Community Development Corporation (IICDC) helps immigrant-owned businesses start up and demonstrate potential for future bankability. By offering loans, consulting services and education opportunities, IICDC has helped start or expand more than 500 immigrant-owned businesses in our region.
Here's a look at two business owners who are using their skills and experience to start fresh in our community.
Hadeel Sumsmieh
Business: Artistic Creations Handmade by Hadeelah
Location: Artistic Creations Handmade by Hadeelah on Facebook
Country of origin: Syria
Crocheting had been a longtime hobby for Hadeel, but when she and her family left their native Syria for Egypt and then St. Louis, she was able to turn it into a business. Through classes at local organizations, Hadeel also learned to knit, macramé and make soaps, candles and jewelry. She sells her crafts on her Facebook page, at the Tower Grove Farmers Market and local festivals, where she's found that macramé wall hangings and pot holders are now back in style and particularly popular. She's also shared her passion with her kids, who enjoy working alongside her.
"In Syria, women don't work outside [the home]. I like this more because I can work at home with my kids," Hadeel says. "When I work, I forget everything else. I just think about my work, and I enjoy it. When people like my stuff, it makes me happy."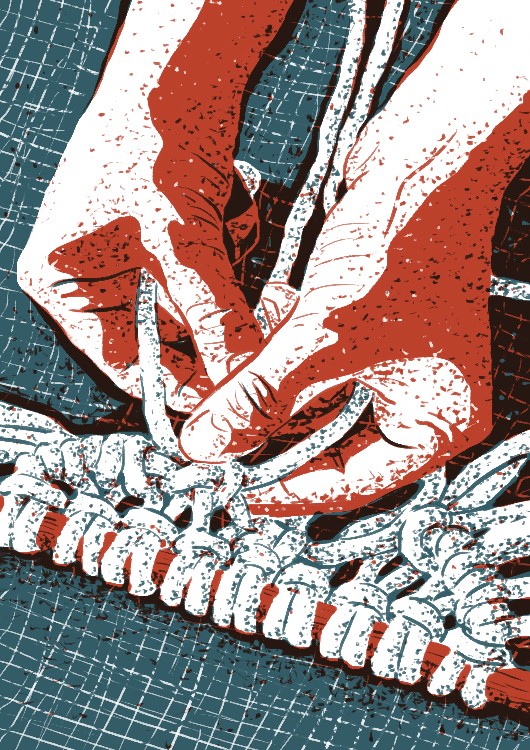 Madwa Altayan
Business: Damascus Taste, LLC
Location: Damascus Food STL on Facebook
Country of origin: Syria
When Madwa and her family emigrated from Syria only two years ago, they landed in an unsafe neighborhood without a car and Madwa couldn't speak any English. With help from IICDC and Welcome Neighbor STL, a community group supporting immigrants and refugees in St. Louis, Madwa has built a successful catering business with delivery service and a strong network of faithful clients.
Specializing in catering for parties and large groups, Madwa works alongside her husband, cooking up all the traditional Syrian and Middle Eastern favorites, such as baklava, chicken shawarma and tabbouleh with meticulous attention to quality and presentation. For now, it's the perfect way to work and still spend time with her three young children. A few years down the road they hope to open a small restaurant to provide an even brighter future for their family.
"I like the idea of cooking because at each event I meet new people who support me and welcome me and my family," Madwa says. "All of my other family is in Syria, so this is like a family to me."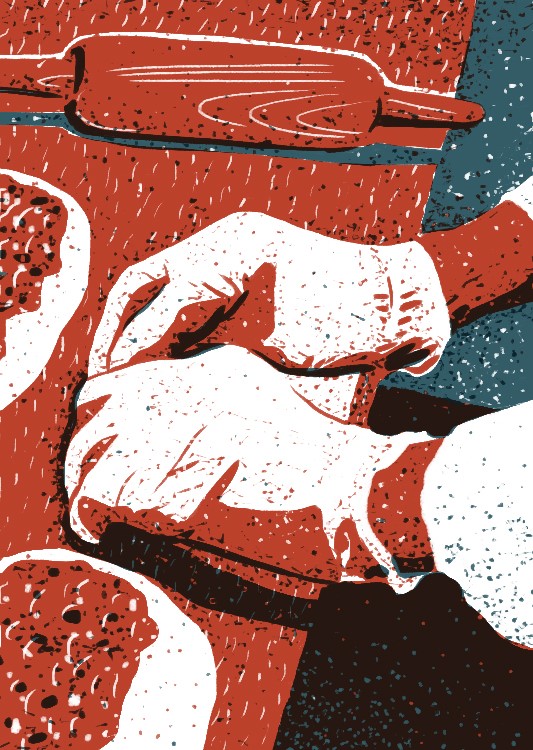 In April, St. Louis was ranked No. 2 best city in the U.S. for entrepreneurs, according to FitSmallBusiness.com. They ranked the top 10 cities based on several metrics, including financial landscape, cost of living, quality of life and labor market.
A 2019 CBInsights study found that one of the top reasons startups fail is because they don't have the right team. And at United Way of Greater St. Louis, we understand the importance of supporting those in our community. We fund partner agencies that are committed to developing a prepared and viable workforce – a team that is ready for success. In fact, 26,730 people obtained job readiness skills through our partner agencies.
Hadeel and Madwa saw an opportunity to share their talents with the St. Louis community. And with United Way of Greater St. Louis' supported agencies, they found success.
Take action now:
Share this story with friends and family!