Among some of the most pressing challenges facing the black community today are disparities in education, economic mobility, and healthcare. Identifying effective strategies to help address inequities in these areas is extremely important to our local community and the work underway across multiple sectors. We spoke with three local leaders, currently partnering with United Way, to learn more about the ongoing challenges and discuss ways we might continue collaborating to help drive improvements.
Helping children succeed
A quality education, starting with early learning and continuing through post-secondary education, is strongly correlated to the ability to earn a living wage and lead a healthy life. But disparities in education and access to out-of-school programming can have long-term impacts on children and families.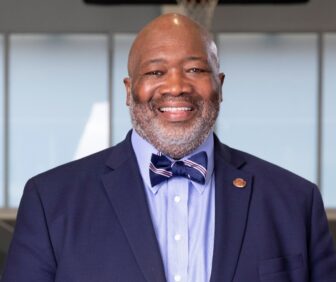 Flint Fowler, president of Boys and Girls Clubs of Greater St. Louis, shared that disparities in education and academic performance stem from underperforming schools, poverty, inadequate teaching, and lack of resources. He believes after-school programs, mentorship programs, tutoring, and other academic resources are a critical piece of bridging the gap in education.
"That can be tutoring, providing additional extra-curricular activities, or simply providing a quiet place for kids to do their homework. What there is not enough time to achieve in a school setting, an after-school program can advance that child's learning and help pique their interest and therefore get them more engaged in their educational experiences," says Fowler.
When the COVID-19 pandemic began, schools had to pivot to remote virtual learning, which brought the digital divide in our community further to the forefront. Children who lacked the digital resources that were required in this new virtual setting, such as laptops, Internet, and hardware, fell more behind in academic performance than other children.
Fowler said to address the disparity in access to digital resources, businesses and schools must make Internet access for online learning a priority as we navigate COVID-19 and its impact.
"I think we have to reimagine education and reimagine the kind of support we put in place for children," said Fowler. "Areas that have high levels of poverty that have access to free and reduced meals, you can use that same overlay for things like technology. Ultimately, it's going to help our young people perform better in school, and they're going to be able to grow and become contributing members of society."
Hear more from Flint Fowler:
Economic empowerment
Financial security is a cornerstone to building long-term success, providing for a family, and giving back to a community. Historically, the racial wealth gap has served as a barrier for many people and families of color seeking to build financial security.

Eric Madkins, vice president and community development manager at Regions Bank, said both access to capital and greater homeownership opportunities can curb historical trends and help more people and families build generational wealth.
"We can combat income inequality in a variety of ways, such as first-time homebuyer programs to empower more Black and minority families in achieving the opportunity to experience wealth attainment," said Madkins. "Small-business development programs also pave the way for greater capital access and help empower more Black and minority entrepreneurs."
The impacts are not only for individuals or families. Building generational wealth also strengthens overall communities through greater long-term financial stability. Madkins said programs that stress the importance of saving money, including financial literacy for young people, are significant additional steps toward securing a better financial future.
One such program is Money Smart Kids, an initiative of the St. Louis Regional Financial Empowerment Coalition and supported by United Way. It creates more opportunities to increase financial awareness and money management skills for young people.
"The earlier children can start with a savings mindset, the better," said Madkins. "Also, stressing the importance of financial education with younger children encourages them to start thinking about things like needs versus wants and money management to help get them started."
Hear more from Eric Madkins:
Providing Mental Health Supports
Reluctance to reach out and the lack of access to available mental health resources, including Black providers, are two very real obstacles standing in the way of Black people connecting to needed support. Studies continue to highlight that although mental health issues in the Black community happen at similar rates or even less frequently than in other communities, the trauma and emotional impacts stemming from systemic challenges and daily environmental stress pose disproportional impacts on Blacks.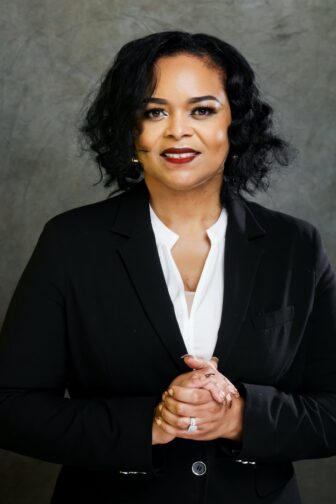 Kinya Johnson, community engagement liaison for Behavioral Health Response, an organization that partners with United Way 2-1-1 in connecting local people to mental health resources, said we must break the stigma about acknowledging mental health and seeking treatment.
"If we didn't realize it ever before, we need to realize it now: African Americans need mental health treatment, we need mental health therapy, and we need to be open about what we need as a community," said Johnson. "Some of the barriers are internal; a lot of African Americans have views and cliches about receiving mental health services that we have passed down traditionally in our culture that has been a detriment to our physical and mental health."
Johnson said having more African American mental health professionals available to provide services may change how others view mental health. She believes it may be easier for some people to open up to someone with similar life experiences.
Though mental health barriers persist, Johnson remains optimistic about the mental health conversations happening in the community.
"When we start to spread more awareness about this issue in our schools, agencies, businesses, and society, we'll start to eradicate some of the stigmas about mental health."
Hear more from Kinya Johnson:
Act now: