His first job was as a messenger in 1956, delivering telegrams on a bicycle for $1 an hour. Decades later, Dr. Lynn Beckwith is now one of St. Louis' most renowned educators with a public library named after him in Frontenac. But, he says that if it weren't for the help of United Way and one of its longstanding partners, his path may have looked different. 
Hard working path to success  
Beckwith grew up on the north side of St. Louis with his two parents and four sisters. His mother was a housekeeper at a local library and his father was a postal worker.  
His father valued the importance of hard work, so when Beckwith was 16, his father encouraged him to get a job to gain work experience and begin to support himself. That's when he was first introduced to the Urban League of Metropolitan St. Louis, a nonprofit funded and supported by United Way since its founding in 1922.  
To help him find the right job, Urban League staff learned about Beckwith's skills, interests and what type of jobs would be the best fit for him.  Shortly after, he was connected to Western Union and offered a job as a messenger.  
"They said, 'We're a referral agency, we can't have anybody go and fail. You have to be willing to do what we assign you to do,'" said Beckwith. "I was one of the first African American messengers hired, and they emphasized that. I knew what I did would help open the doors for others."  
Beckwith proved that he would be up to the task, but it wouldn't be easy. His job required him to travel throughout the St. Louis region on his bicycle delivering telegrams regardless of bad weather, unsafe neighborhoods, holidays, and little pay.  
Despite the adversity, Beckwith said his job as a messenger inspired him to strive for greater.  
"There's an old saying, 'When the going gets tough, the tough get going,'" said Beckwith. "Riding in that cold weather, even with gloves on, I couldn't keep my hands or feet warm. It was hard, but I knew I had to stick with it. It taught me perseverance, and that this was not what I wanted to do for the rest of my life, so I needed to go to school and get an education."  
He used the money he made from his job to fund his college education at Harris Teachers College. He says his first job paid his tuition and helped him pay for books, clothes and other necessities he needed during his four and a half years studying to be a teacher. Soon after finishing college, he began his teaching career and realized that this was what he was meant to do. 
"I found that I was good at teaching," said Beckwith. "After about four or five years, we were at a district meeting and one of my fellow teachers pointed to me and said, 'He's going to be one of our next principals.'" 
A legacy in education and philanthropy
At age 29, Beckwith became the youngest principal in St. Louis Public Schools. He eventually went back to school to earn his master's and doctorate's degrees. He also earned his superintendent's certificate, and in 1992, he became superintendent of the University City school district.  
To honor his longevity in education, this past April, the new St. Louis County Library District's Administrative Building in Frontenac was named in his honor as the Lynn Beckwith, Jr. Administrative Building.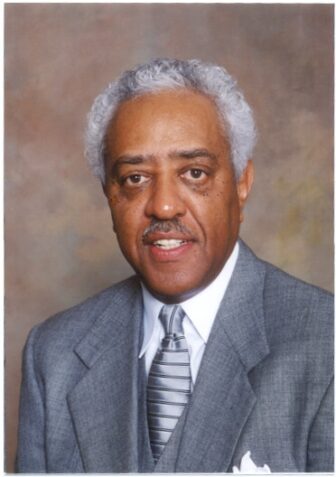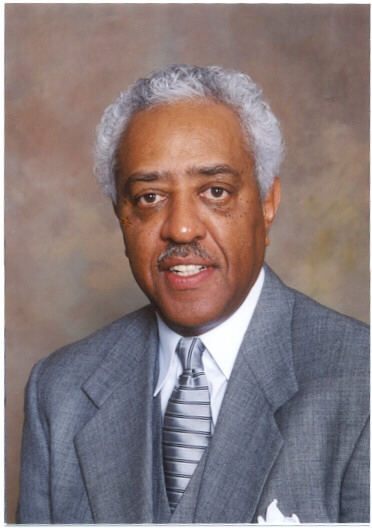 Beckwith grew up with his mother serving as a housekeeper at a local library in St. Louis City, and, thanks to his mother's insistence that he get a library card, he believes his lifelong love of reading began and was fostered in public libraries. Years later, her son had a library dedicated to him, something he believes she would be very proud of. 
"This just goes to show you, from small acorns, mighty oaks grow," said Beckwith. 
Beckwith used his experience in education to also fuel his volunteerism and philanthropic efforts. He served on various boards and committees to offer his expertise, one of which was several decades as a volunteer leader with United Way of Greater St. Louis.  
In addition to serving as a board member for 18 years, in 2007 Beckwith helped develop United Way 2-1-1, our information and referral helpline. He served as committee chair to help launch the initiative, and 15 years later, 2-1-1 still has a significant impact in our community. It connects more than 120,000 local people each year in part to his support and leadership.  
A special centennial 
For Beckwith, United Way turning 100 this year is special because of his long history supporting the organization. 
"United Way has been doing good things for people for a long time," he said. "I started giving when it was still called the Community Chest Fund. I've seen my money and other people's money put to good use, when you see all the agencies being funded and how those agencies have helped people." 
Beckwith sees a bright future for United Way in the next 100 years, seeing its storied past and incredible impact will serve as a guide on how to best serve the community and help our neighbors live and thrive here. 
As he looks back on his long-tenured career in education, he reflects on how Urban League and United Way's support helped him in the beginning.  
"People see you in your glory, but they don't know your story. There are a lot of people who had to help me along the way," Beckwith said. "I will always be in debt to them for their help in connecting me to that job. It taught me to have a strong work ethic, your word is your bond, and whatever you do, do the best you can." 
Take action now: